Race for MLB TV Deal Down to FOX, Turner Sports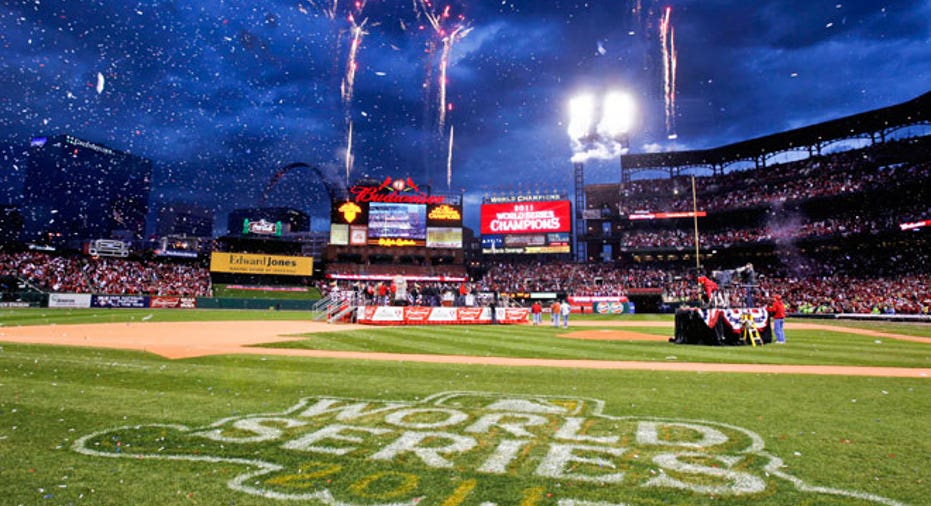 The battle to land a multi-billion dollar TV rights package for Major League Baseball is reportedly down to just Turner Sports and News Corp.'s (NASDAQ:NWSA) FOX.
According to the New York Post, CBS (NYSE:CBS) dropped efforts for a joint bid with Time Warner's (NYSE:TWX) Turner, and NBC, which is controlled by cable giant Comcast (NASDAQ:CMCSA), put up a bid that came up short.
FOX is seen in the lead-off position for a new deal, the paper reported.
"No one is sure if it will be FOX or Turner or both," one source told the Post.
The report comes just weeks after Walt Disney's (NYSE:DIS) ESPN inked a $5.6 billion, eight-year deal with MLB that doubled the value of its previous agreement.
Thanks to the continued popularity of sports and the rise of alternatives like Netflix (NASDAQ:NFLX) and Hulu, the value of live sports programming has soared in recent years.
FOX and Turner currently broadcast the majority of MLB games, but their deals expire at the end of next season and the league put the contracts up for bid.
The current contract gives FOX the rights to the All-Star Game, one championship series and the World Series as well as a collection of regular-season games. Turner broadcasts the divisional playoffs, the other championship round as well as regular-season games.
It's not clear if the broadcasters will reach separate contracts or a combined deal. It's also possible one broadcaster will be awarded a greater bulk of the games, especially as FOX rebrands FOX Sports 1, its cable sports network, the paper said.
Assuming the price of a new MLB doubles as ESPN's did, FOX and Turner would pay about $800 million a year, or $6.4 billion for a fresh eight-year pact.
News Corp. is the parent of FOX Business as well as the Post.
Shares of News Corp. rallied 1.1% to $24.76 Wednesday morning, while Time Warner ticked up 0.1% to $44.93.