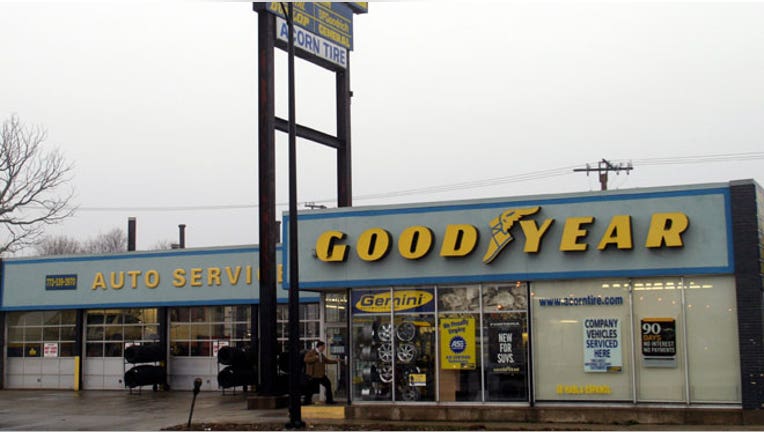 Two executives from Goodyear Tire & Rubber's (NASDAQ:GT) French unit who were being held captive by union workers were freed Tuesday with the help of local police, according to company spokesperson Paolo Ghilardi.
However, several news reports indicate the union at Goodyear's Amiens plant, where the facility's site director and head of human resources were held hostage for more than 24 hours, is threatening to occupy the entire plant.
The hostage situation is the latest chapter in a long-running battle the union has waged against Goodyear in France.
In January 2013, the Akron, Ohio, company unveiled plans to shut the Amiens factory after five years of negotiations with the CGT, the plant's main union, were unsuccessful. Goodyear, which employs about 3,000 people in France, became the target of violent protests that injured 19 police officers early last year.
On Monday, Goodyear Dunlop Tires France said it would not negotiate with the union until the two executives were safe.
The company also called the union's actions "particularly inappropriate and counter-productive when the energies should focus on the future of the employees affected by the restructuring plan in progress."
Goodyear shares rose 2% to $24.23 after news of the hostage release surfaced.
The French government has tried to find a buyer for the Amiens plant. U.S. tire maker Titan International considered making an investment in the farm-tire operations of the factory, but chairman and CEO Maurice Taylor slammed the workforce there in a letter to Industry Minister Arnaud Montebourg.
Taylor, who ran for the Republican presidential nomination in 1996, told French radio station RTL last night that the workers won't be arrested for taking Goodyear bosses hostage because "it's like that in France."
"In the U.S., that's kidnapping. If they did that in the U.S., these people would go to jail," Taylor said, according to a transcript on the station's website. "Why don't they just rob a bunch of French banks? Then they could end up buying Goodyear. … My God, they're nuts."
French unions have turned to hostage-taking before. Workers protesting job cuts in 2009 held executives at the French units of Caterpillar (NYSE:CAT), 3M (NYSE:MMM) and other companies.