Polaris: Indian Picking Up Speed in Motorcycle Industry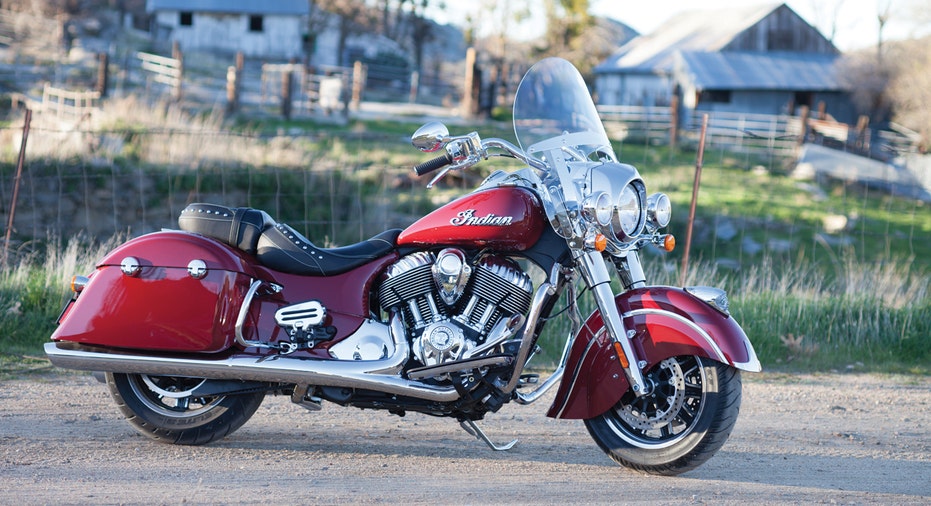 Indian Motorcycle is growing at a faster rate than its motorcycle rivals, a welcome sign for Polaris (NYSE:PII) as it seeks growth in the U.S. and beyond.
Polaris is competing for a bigger piece of a market long dominated by Harley-Davidson (NYSE:HOG), which controlled about 51% of U.S. motorcycle sales in the first quarter. Globally, Harley-Davidson's quarterly motorcycle revenue increased 5% to $1.3 billion, far exceeding Polaris' sales total of $188 million including parts and accessories.
Still, Polaris says its motorcycle business is gaining speed.
First-quarter motorcycle sales climbed 18% year-over-year, thanks mostly to the success of Indian's bikes. In North America, Indian retail sales surged more than 50%, and its market share increased as well. Polaris noted that consumer retail demand across its portfolio of Indian, Victory and Slingshot logged a percentage gain in the low-teens, while the industry as a whole was roughly flat to start 2016.
During a conference call with analysts, CEO Scott Wine contrasted Polaris' sales with those of "another motorcycle player." Harley-Davidson reported earnings earlier in the week, saying its U.S. sales edged 0.5% lower.
"It's not really as much an industry thing as it is a brand, a dealership and a bike thing, I believe," Wine said when asked about industry projections for sales to plateau in 2016. "We're not expecting a dramatic increase in the market. We expect to slog it out."
Wine added that a flurry of advertising within the industry could create a tailwind for Polaris brands, while new Indian and Victory products should generate more interest from riders. For the full year, Polaris sees motorcycle sales increasing in the high teens on a percentage basis.
"The motorcycle industry will be flat this year, so we're basically in a share battle," Steve Menneto, president of motorcycles at Polaris Industries, told FOXBusiness.com. "We have to make sure Indian is clear on its brand statement and brand promise. When we're David fighting Goliath, we have to focus on what we're committed to."
Indian has grown at a brisk pace, introducing nine new models since its relaunch in August 2013. Indian's latest salvo against Harley-Davidson is the Springfield, a new touring bike that features removable hard saddlebags. It was designed for customers interested in both traditional design and modern versatility, Menneto said.
Another new bike, the 2016 Indian Scout Sixty, is the most affordable Indian motorcycle with a starting price of $8,999. The Scout lineup is an important part of Indian's strategy outside North America, where smaller bikes are more popular.
Across its portfolio, Indian's pitch to customers is value. Japanese competitors have taken up discounting amid a strong U.S. dollar, but American brands have avoided entering a price war. Instead, Indian aims to give buyers more for their money.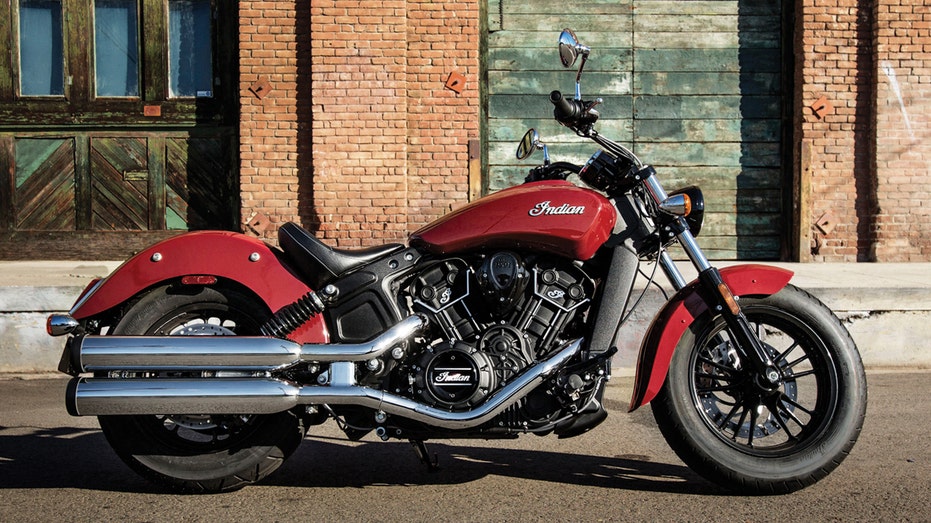 "Price value, that's what we have to stick to. I can't control what the other guys do. We come out with great bikes. If you look at the Scout Sixty and the quality of the bike, 78 horsepower and the detail of the fit-and-finish, we want to offer our customers the best value for the price," Menneto said.
The company is bringing that message directly to riders. Indian is investing in local events and working with dealers to connect with motorcycle shoppers. Indian believes it can turn shoppers into owners, as long as they just try the bikes.
"The more butts we can get on seats, the more customers we gain," Menneto said. "We are so confident in the quality and experience of our bikes that we've got to get folks to ride them."