Plant Closures to Ruffle New England's Energy Market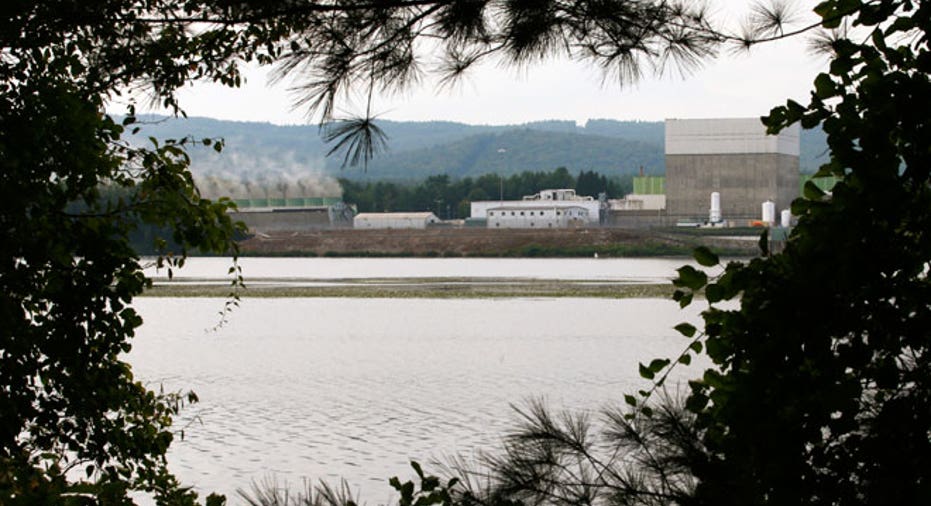 Entergy's (NYSE:ETR) pending closure of the 41-year-old Vermont Yankee nuclear power plant will likely affect the natural gas and electricity markets throughout New England, as 4% of the region's total annual electricity supply is set to come off line.
According to a report from the Energy Information Administration, New England imports significant amounts of electricity from Canada's Hydro-Quebec Energy Services. That inflow could increase as utilities look to offset the loss of regional capacity.
Meanwhile, New England has already become more reliant on cheap natural gas, following a nationwide trend amid booming U.S. shale production. Natural gas fueled less than 30% of the electricity generated in New England in 2001. By 2012, gas accounted for 52% of total electricity sales.
This increase in gas use for power generation has led to constraints on pipeline transportation in the regional natural gas market, especially in winter months when it's also used to heat homes and businesses.
These supply constraints caused significant price spikes in spot natural gas prices in New England, most recently in January and February.
On the same day Entergy announced the Vermont Yankee closure, the Algonquin Citygate basis futures contract for the January 2015 contract rose 50 cents per MMBtu. The Algonquin Citygate is a key delivery point and natural gas trading hub in Boston.
Entergy cited lower natural gas prices, a result of a glut in supply, in its decision to shut down its Vermont facility in the fourth quarter of 2014.
The company also cited the costs of operating the plant. Entergy operated Vermont Yankee as an independent power producer, also known as a merchant generator, so the cost of running it cannot be recovered through regulated cost-of-service rates.
"This was an agonizing decision and an extremely tough call for us," Entergy CEO Leo Denault said in a statement. "We recognize that closing the plant on this schedule was not the outcome they had hoped for, but we have reluctantly concluded that it is the appropriate action for us to take under the circumstances."
In addition, Dominion Resources (NYSE:D) plans to shut down all four units of its Salem Harbor coal- and petroleum-fired power plant in 2014, saying the cost of complying with environmental regulations and declining profits in the coal industry spurred the decision.
New England is expected to see a total 1,369 megawatts of generation retired between 2013 and 2016, the EIA said.
About 1,193 megawatts of capacity is expected to come on line during that same span, with half of the new additions coming from natural gas and another 34% from planned wind turbines.