Peyton Manning's Plight: Why Job Security Is a Thing of the Past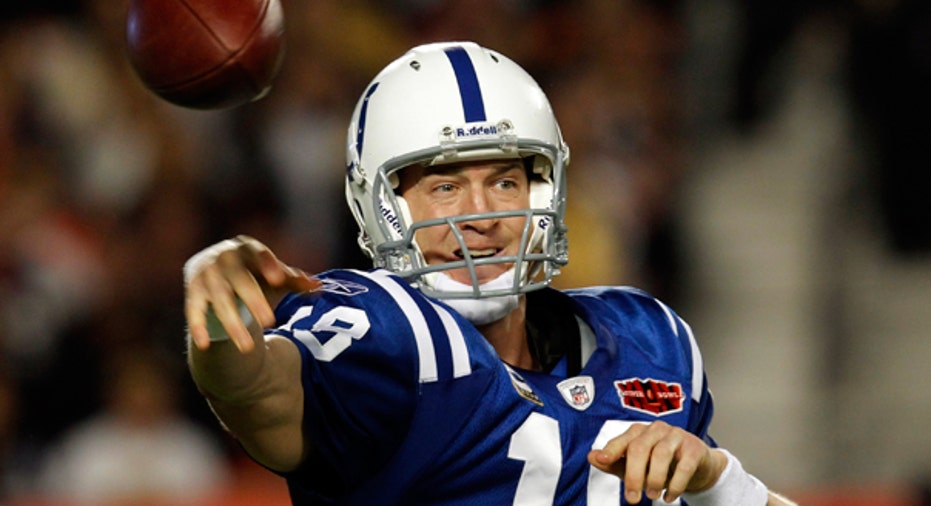 Today Peyton Manning officially found out what millions of working Americans already know: Job security isn't what it used to be. After 14 years in an Indianapolis Colts uniform, Manning, who led his only National Football League team to 141 wins and a Super Bowl title, will be released. While the move may make sense from a business standpoint  –  it saves a struggling team from committing tens of millions of dollars to an aging quarterback who has been injured  –  it highlights the concerns all workers have about their job security.
"This is a perfect example of your value is based upon what you represent to the future of the organization you are a part of," Sean Koppelman, president of The Talent Magnet, told BusinessNewsDaily. "Athletes and employees of companies cannot rely on the contributions of their past, as great as they may be. In an economy and society that is rapidly changing, someone's ability to adapt and contribute to the success of an organization needs to be immediate. The perception of their ability to contribute to future success is far more important than a sense of loyalty that the company may have based upon previous accomplishments."
[A $122 Million Super Bowl Bet: Lucas Oil Stadium]
The team's decision was complicated by the fact that Manning helped increase the value of the franchise by $233 million, or 366 percent, since it selected him with the first overall pick in the 1998 NFL  draft, according to a Forbes report.  Manning, a four-time Most Valuable Player, missed the 2011 season after several surgeries on his neck. He was due a bonus of $28 million before Thursday if he remained a part of the Colts organization.
On a smaller scale, millions of workers find themselves in similar situations.
"Companies place most of their value on the future of their organization and not on the individuals who may have gotten them there," said Koppelman.
"It is my experience that loyalty both from an employer and employee standpoint is something that is not as prevalent as it was five or 10 years ago," the job recruiter added. "We are almost in a climate where it is understood that people are there for a certain period of time, and therefore there is an understanding that there will be an end in that relationship."
The end for Manning and the Colts mirrors many workplace situations where youth is chosen over experience. As they did in 1998, the Colts again hold the first overall pick in the draft, which will allow them to replace Manning with a highly touted quarterback prospect. Many other businesses in recent years have traded proven workers for new employees with little or no experience.
While these new employees, like Manning's successor, may come with new skills as well as a smaller pay requirement, that does not guarantee success. Businesses, however, seem willing to take the chance.
"In the corporate world it is not personal, it's business," said Koppelman. "We are in a society where people are expected to stay at an organization between three and five years. It is almost a transient existence. There is an expectation that in order to advance you will leave."
"When an employer is making a decision to move on, I would hope they do it in a dignified way. Frankly, as a person in the recruiting business, that is more often than not the case."
Mary Gentile, author of "Giving Voice To Values: How To Speak Your Mind When You Know What's Right" (Yale University Press, 2010), said: "If it is clear that the organization does, indeed, have the right to take this action, then the question becomes: Do they act [to] satisfy their responsibilities to the organization as well as to the employee they are dismissing?"
In the case of Manning, who now is free to sign with any other team, "we are not talking about someone who is making minimal wage and just getting by paycheck to paycheck," Gentile said. "But on the other hand, his future is somewhat uncertain given his injuries, and the general categories for consideration are still relevant."
Reach BusinessNewsDaily staff writer David Mielach at Dmielach@techmedianetwork.com. Follow him on Twitter @D_M89.
Copyright 2012 BusinessNewsDaily, a TechMediaNetwork company. All rights reserved. This material may not be published, broadcast, rewritten or redistributed.
Read more from BusinessNewsDaily: