PetSmart OKs $8.7B Sale to BC Partners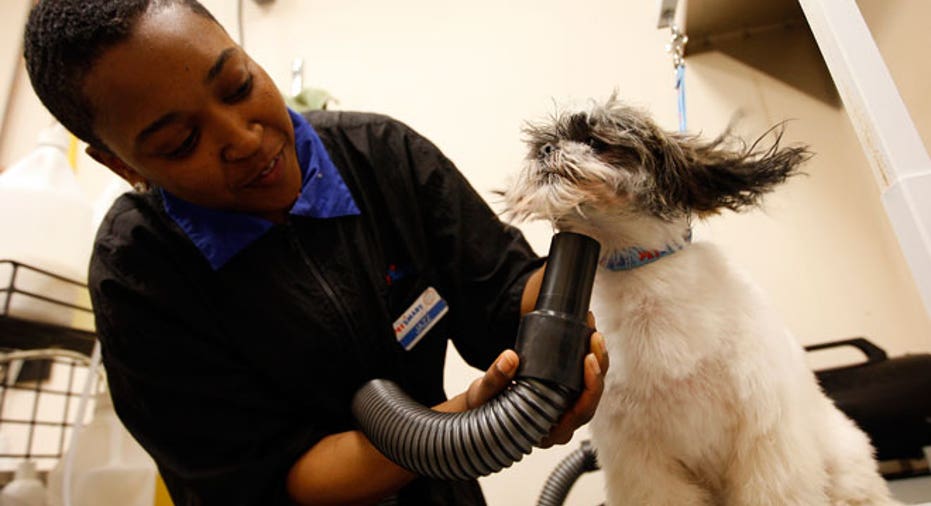 PetSmart (NASDAQ:PETM) accepted an $8.7 billion offer to be acquired by a private equity group led by BC Partners, marking the year's biggest leveraged buyout.
The group, which also includes PetSmart shareholder Longview Asset Management, will pay $83 a share in cash. The deal reflects a 39% premium over the pet supply retailer's closing price on July 2, the day before activist investor Jana Partners began urging PetSmart to seek a sale.
The deal is expected to close in the first half of 2015. Citigroup (NYSE:C), Nomura (NYSE:NMR), Jefferies (NYSE:HEF), Barclays (NYSE:BCS) and Deutsche Bank (NYSE:DB) are financing the acquisition with debt.
Excluding PetSmart's debt, the buyout has an equity value of approximately $8.25 billion.
PetSmart shares rose 4.7% to $81.32 in recent trading. The stock is up 11.8% since the start of 2014.
On July 3, Jana Partners disclosed a 9.9% stake in Phoenix-based PetSmart. Longview then sent a letter to PetSmart's board urging the company to consider strategic options such as a sale. PetSmart agreed in August to explore a potential sale.
BC Partners beat rival private equity firms in the race to acquire PetSmart. For one, Apollo Global Management (NYSE:APO) was rumored to be involved in discussions.
The $8.7 billion takeover of PetSmart tops Blackstone Group's (NYSE:BX) buyout of auto parts maker Gates Global, a $5.4 billion deal that closed in July.
The calls for PetSmart to seek out a buyer came amid growing competition from larger retailers like Wal-Mart Stores (NYSE:WMT) and Target (NYSE:TGT). E-commerce leader Amazon.com (NASDAQ:AMZN) has also increased its share of the pet supply market.
PetSmart has about 1,387 stores and 54,000 employees. The company operates veterinary hospitals in about half of its locations, which sell pets, food and other products.