PepsiCo Re-Enters Myanmar After 15 Years as Sanctions Ease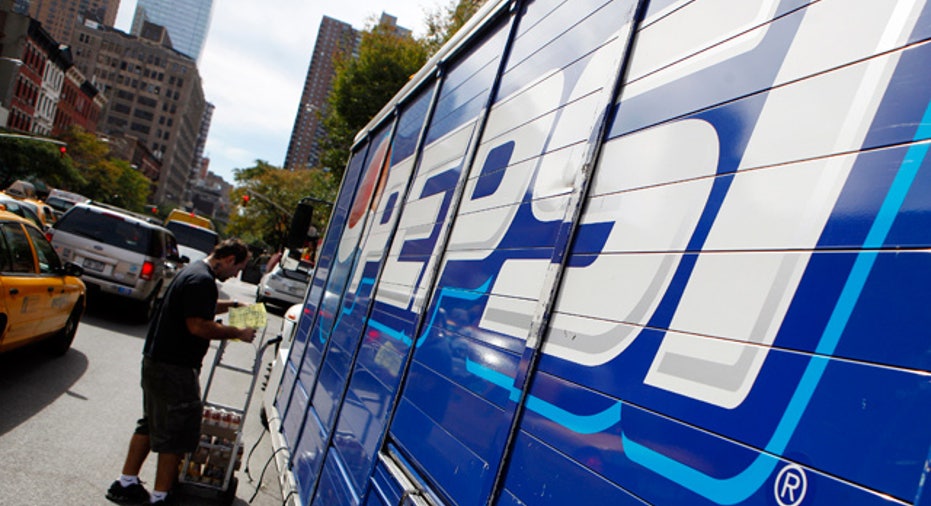 PepsiCo (NYSE:PEP) has inked a deal to start distributing its beverage brands in Myanmar following a 15-year hiatus as the company takes advantage of eased U.S. sanctions there and moves forward with efforts to expand into emerging markets.
The Purchase, N.Y.-based maker of Pepsi and Mountain Dew sodas as well as Tropicana and Dole juices, has teamed up with Diamond Star, which is one of the largest consumer packaged good distributors in the Southeast Asian country.
As part of the deal, Diamond has exclusive rights to import, sell and distribute Pepsi-Cola, 7-Up and Mirinda, three of the 22 brands in PepsiCo's portfolio that generate more than $1 billion each in annual sales.
Financial terms of the deal were not disclosed.
The distribution partnership follows several years of strong growth for Pepsi in emerging markets as it continues to focus on expanding in growing regions. Pepsi has tripled annual revenue in emerging markets since 2006 to $22 billion in 2011.
"PepsiCo has a strong and growing business that spans more than 200 countries and territories around the world, and we are constantly looking for new growth opportunities that will put our food and beverage brands in the hands of more consumers," PepsiCo CEO Indra Nooyi said in a statement.
The food and beverage giant, which makes Frito-Lay potato chips, also plans to explore potential agricultural investments in Myanmar, which is situated between Thailand and Bangladesh. PepsiCo sources more than four million tons of potatoes annually for its snack business, often through local farmers.
Pepsi's beverages are now available to Myanmar consumers through Diamond's distribution channel and the U.S. giant said its product availability will increase in the coming weeks. Diamond will purchase and import the products from PepsiCo's Vietnam operations.
PepsiCo last conducted business with Myanmar in 1997, when the U.S. initiated sanctions on the country then known as Burma following human rights violations by the ruling military junta.
Myanmar's long-time military dictator stepped down last year, ending decades of an oppressive military ruling. The U.S. responded by easing sanctions in May and encouraged American business to invest.