Pepsi CEO Indra Nooyi's last day: A look at her legacy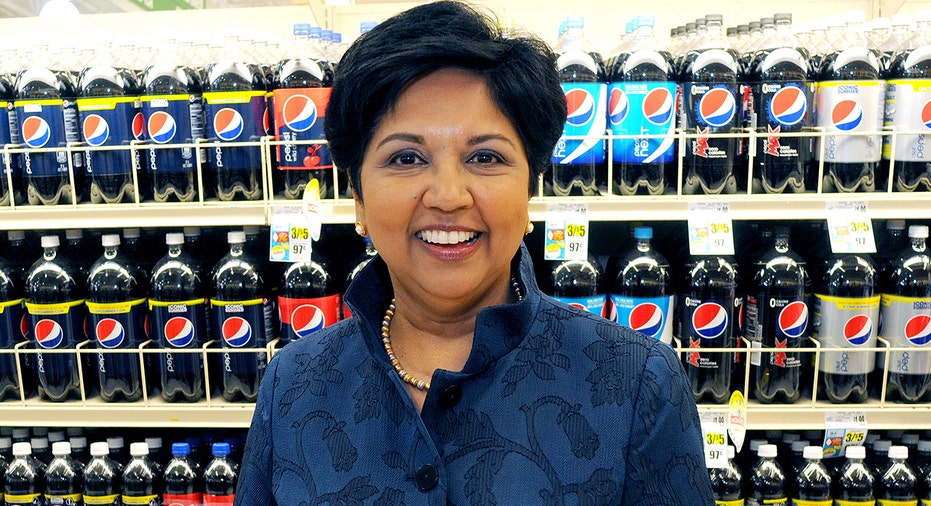 After a 12 year run Indra Nooyi, the first female CEO of PepsiCo, will serve her last day at the helm of the beverage and food giant before retiring on Wednesday.
Nooyi, who became one of the most prominent women to lead a Fortune 500 company since being upped to chief executive in 2006, announced her plans to retire in early August. 
Nooyi leaves an impressive legacy. Not only did she shatter the glass ceiling as the first female chief, but as an Indian American she is also one of a handful of people from a diverse background to lead a Fortune 500 company.
What's more, she was instrumental in the restructuring and diversification of the soft-drink brand into one of the most successful beverage—and snack food—companies in the world taking on larger rival Coca-Cola.
Early on, Nooyi stressed the importance of shifting Pepsi towards healthier snack foods, saying it was important for the company's future, as she worked to evolve its Frito-Lay unit, maker of Doritos and Lay's potato chips.
Her instincts to divide the company into three categories: Fun For You, Better For You and Good for You, while also ushering in a greener, more eco-friendly company, paid off.
Under her leadership, PepsiCo's revenues increased from $35 billion in 2006 to $63.5 billion in 2017 with sales growing more than 80 percent during her 12-year tenure, according to the company.
"We have added a new billion-dollar brand almost every other year," PepsiCo said, under Nooyi's watch.
In 2014, she also fought calls to break up the company by activist investor Nelson Peltz, who pushed to spin off its snack business as a separate company. Many investors later credited her for making the right call to keep the businesses together.
Prior to being named CEO, she led the company's expansion through several major deals, including the 1998 acquisition of Tropicana and its 2001 merger of Quaker Oats, which gave PepsiCo the lucrative sports drink brand Gatorade.
Nooyi capped off her deal making with Pepsi's $3.2 billion purchase of SodaStream in August.
Ramon Laguarta, Pepsi's global operations chief, will fill her shoes effective Wednesday and Nooyi will remain as chair of the company until early 2019.
Pepsi shares are down nearly 7 percent this year.