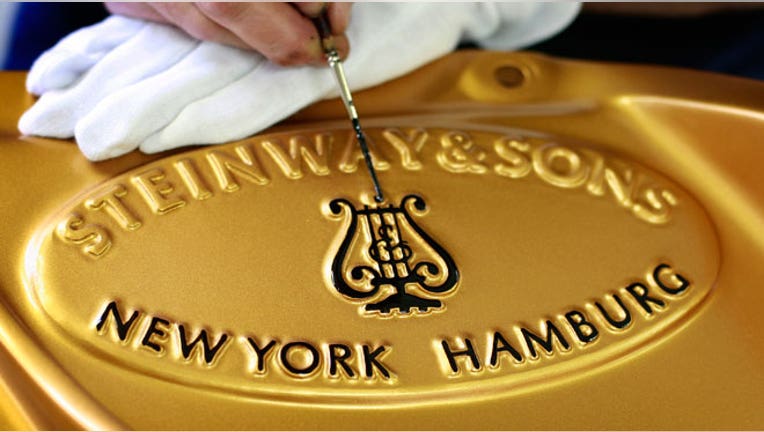 Hedge-fund titan John Paulson's investment firm agreed Wednesday to pay roughly $512 million for Steinway Musical Instruments (NYSE:LVB), a day after private Kohlberg & Co. backed out of the bidding war.
Shares jumped 7.9% to $41.30 in late afternoon trading, higher than Paulson's per-share offer.
On Tuesday, Kohlberg declared defeat after initially submitting a takeover bid of $35 a share in June. Steinway, the 160-year-old piano maker, had said a day earlier that it received a superior offer of $38 a share from an unnamed firm, reportedly Paulson & Co.
Paulson will pay $40 a share in cash for Steinway, and the deal is expected to close in late September.
According to a filing Wednesday with the Securities and Exchange Commission, Steinway received a takeover bid from its largest shareholder, South Korea's Samick Musical Instruments, which offered $39 a share to purchase the remaining shares it doesn't already own.
Waltham, Mass.-based Steinway said it will pay Kohlberg a termination fee of $6.7 million.
Unlike the original agreement with Kohlberg, Steinway's deal with Paulson does not include a go-shop period. However, Steinway can respond to unsolicited offers in certain circumstances and accept a superior offer until the Paulson transaction closes. A break-up of the deal would result in a termination fee of about $13.4 million.