Pandora is a Perfect Catch for Sirius, Analysts Say- Here's Why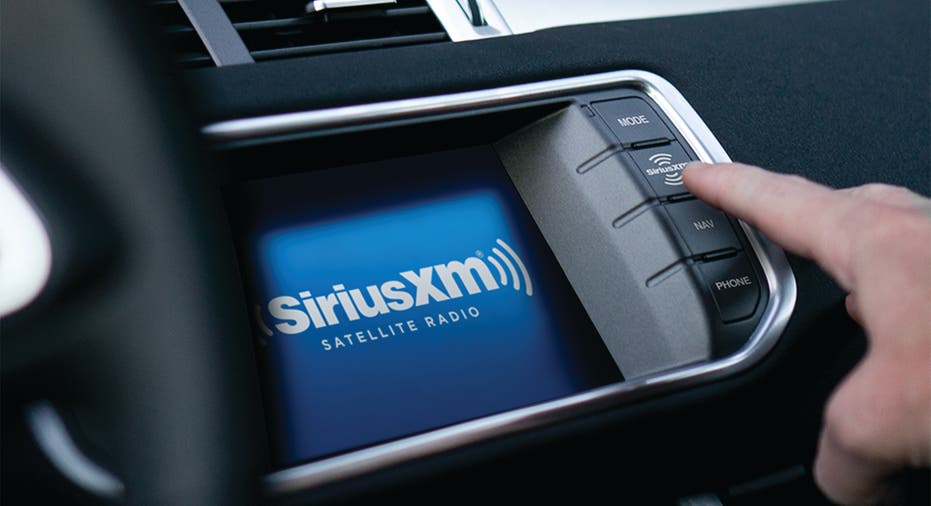 SiriusXM (NASDAQ:SIRI) is reportedly in active discussions about purchasing struggling internet radio company Pandora (NYSE:P), which experts say would be a win-win for both companies, and could lead to a shakeup in the music streaming industry.
"It would add another two more product offerings," Jason Helfstein, internet analyst at Oppenheimer & Co., told FOX Business regarding how SiriusXM could benefit from the possible acquisition. "A much larger advertising business and the ability to offer on-demand and have a much faster product cycle where you're not as dependent on the OEM (original equipment manufacturer) electronic cycle in the car."
The talks about a potential deal, reported earlier Thursday by The New York Post, comes after Pandora announced it was mulling a sale following mixed first-quarter earnings and a $150 million investment from private equity firm KKR. Liberty Media (NASDAQ:FWONA), the company backing Sirius, has shown previous interest in acquiring Pandora.
"Pandora fits anybody who wants to get a giant user-base," said Michael Pachter, research analyst at Wedbush Securities. "They're near as big as Netflix in terms of the number of users and in terms of the number of hours spent [listening]. So even though they don't monetize like Netflix, they've got the huge brand and a very loyal base of users."
Sirius already offers an internet radio service for customers, though it doesn't provide an on-demand service — something Pandora just recently rolled out last month with "Pandora Premium."
"[They'd] get this satellite radio subscription, which is kind of a pre-set state, but they would love to have on-demand to supplement that," Pachter said.
Pandora has faced stiff competition from top streaming competitors Spotify and Apple Music — both of which offer on-demand services. Additionally, Apple (NASDAQ:AAPL) owns Beats 1, a radio service included in its acquisition of the Beats audio accessories company in 2014.
"The issue is that it took Pandora so long that a lot of the people who want it already have it," Helfstein said. "If you want subscription music, there's a high likelihood that you already either are a subscriber on Spotify or Apple."
In its first-quarter results posted last week, Pandora reported an adjusted loss of 24 cents per share on revenue of $316 million. Wall Street was expecting an adjusted loss of 34 cents per share on revenue of $318 million.
However, the company said the number of subscribers increased to 4.71 million in the first-quarter of 2017 from 3.93 million in the same quarter last year, about a 20% year-over-year increase.
Shares of Pandora closed 5% higher Thursday, after jumping as much as 9% at the open, following the New York Post report. So far this year, the stock has lost over 31%.