Page Takes the Reins at Google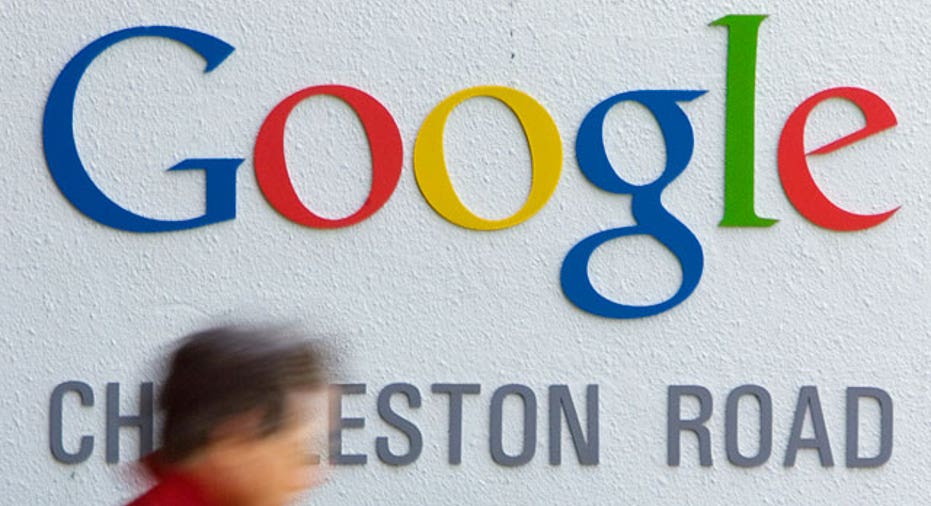 Google Inc's Larry Page is back in charge of the company he founded a decade ago. While investors uneasy about his corporate credentials, they hope he will breathe new life into the Internet search giant.
Page takes the reins on Monday after a decade of "adult supervision" for Google under Eric Schmidt, as the outgoing CEO called it. The switch comes as mobile gadgets are redefining the way people use the Internet and Google's main ad business is under threat from fast-growing upstarts such as Facebook and Groupon.
Page, who as a graduate student paired up with Sergey Brin to create the algorithm that launched Google's search engine to Web stardom, has yet to make his battle plan public. But industry insiders and analysts expect he will try to shore up Google's strength in search and mobile while breaking into a red-hot social networking market that has eluded his company.
In the three months since the announcement that Schmidt would step down to become executive chairman, Page has wasted little time taking greater control of the company and hacking away at some of the layers of bureaucracy, according to a Google executive who requested anonymity because he was not authorized to speak about internal matters.
To some however, the jury is still out as to whether Page can win back investors and shareholders to re-energize the company's stock, and stem an exodus of talent to smaller start-ups dangling pre-IPO stock options. Shares of Google have slid more than 6 percent since his CEO appointment was announced in January.Page and Brin were the top managers under Schmidt.
Ironfire Capital Managing Partner Eric Jackson says Page, whose reported disdain for marketing and public relations was detailed in the Ken Auletta book "Googled," could make investors uneasy.
"The first couple of big public events he does, whether it's an earnings call or an investment banker conference, there is going to be a huge immediate interest in how he performs, and I think he's bound to disappoint," said Jackson, who does not have a position in Google.
Like Yahoo Inc founder Jerry Yang's, whose tenure there as CEO in 2007 and 2008 drew an extraordinary investor backlash, Page may not be comfortable as the face of Google, Jackson said.
"He probably underestimates the importance of that public role aspect and being a liaison with the public and shareholders," Jackson added.
Among the key questions of the Page era, BGC Partners analyst Colin Gillis wrote in a note to investors on Monday, is whether meeting analysts' earnings expectations will become less of a priority.
"The company may be moving back to a mindset where investments take priority over profits," wrote Gillis.
Google and Page declined to comment for this article.
PAGE'S STAMP
According to those who know Google's 38-year-old co-founder, the era of Page is not likely to be measured in half-steps.
"I always say to my team, you can never outflank Larry," Dave Girouard, head of Google's enterprise business, told Reuters shortly after the announcement of the CEO change.
"As much as you think you're going to go in and blow him away with something cool, he's going to say: 'Well, why are you just doing it for three-quarters of the world?"'In recent months, Page's stamp has already become clear within the company.
Among the first items he has reworked are the way internal meetings are run and decisions are made, said the Google source.
"It's part of the larger thesis of let's make this plan run faster, move more quickly and take bigger bets," he said.
The executive now expects Page to take a hard look at the many projects underway at Google, placing bigger bets on those that seem to show promise and pulling the plug on others.
With more than 24,000 employees, Google has used its vast resources to expand into various markets beyond Web search, including telephone and television products, online productivity software and even electronic books.
Google's Android software has become the No. 1 smartphone operating system after barely three years on the market, but many other projects remain works in progress.
Some, like the infamous self-driving car and a plan to join a $5 billion offshore wind grid venture, have drawn fire as extravagant excesses or pipe dreams.
But the company's dominance in search is inviting heightened regulatory scrutiny, which is one reason Google shares underperformed the market in 2010. Investors also fretted about increased competition from social networking sites the company's decision to partially pull out of China.
While Page is widely respected for his technology prowess and vision, it remains to be seen how he will adapt to the day-to-day duties of running a giant, advertising-supported business.
"His focus tends to be on the end-user experience," said Paul Buchheit, a former Google engineer who created Gmail and is now a partner at early-stage venture capital firm Y Combinator.Buchheit praised Page's penchant for betting on big ideas that can yield hit products, but said some parts of the business might get less attention from the new CEO.
"In terms of running the sales organization," said Buchheit, "I can imagine that that is not his priority."
(Editing by Lisa Von Ahn)