Overcoming 4 Big Challenges of Managing Remote Employees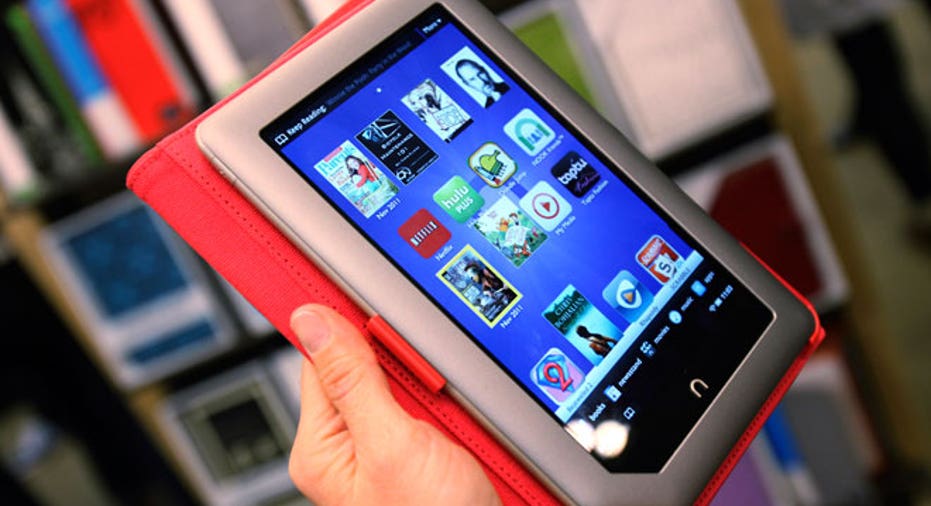 Do you allow your employees to work remotely? If you do, you're in the growing majority: A recent teleworking survey by collaboration software provider PGi found that 80 percent of U.S. knowledge workers are employed by companies that have a telecommuting program in place.
"Telecommuting is rapidly becoming one of most attractive benefits a company can offer," said Sean O'Brien, executive vice president of strategy and communications at PGi. "Our teleworking survey also revealed that 80 percent of employees consider the option a job perk."
It's easy to see why flexible work options have been steadily gaining popularity among employers and employees in recent years. Companies with a mobile workforce can save money on office space and tech equipment while increasing their overall productivity. Meanwhile, remote workers can enjoy the freedom to work from anywhere they choose, cut down on time and money spent on transportation, and have a greater sense of work-life balance. [MORE: 5 Things to Consider Before Letting Employees Telecommute]
But managing employees who don't report to the office also comes with a set of unique challenges, and overcoming them has become a top priority for many employers. Telework experts weighed in on how to solve the biggest problems of the modern mobile workforce.
Communication
It's relatively easy to communicate with your staff if you work in an office and expect to be able to find them at their desks if needed. But trying to get in touch with an employee who works from home isn't always as simple.
"Communication is the number one component of managing a mobile workforce," said Joel Frisch, founder of employee scheduling tool ReadySetWork and director of business development and strategic partnerships for payroll service provider PrimePay. "It's not just the initial communication of a task, but ongoing updates [throughout a project]. When employees aren't face to face every day, you need tools to help."
"You need to set up channels to have proper communication," added Maren Kate Donovan, founder and CEO of virtual assistant hiring service Zirtual. "We rely strongly on [instant messaging] and video chat services for interactive work."
In addition to having reliable communication solutions, it's important to make sure that your workers know when and how to reach one another. Jonathan Erwin, CEO of mobile messaging platform Red e App, advised establishing core hours that all team members will be online and available, and commit to responding to each other within a set period of time. Collaboration tools such as shared storage and cloud-based project management software can also help a scattered team work together efficiently, Erwin said.
Tracking productivity
When you're not able to physically see your employees every day, it can be difficult to track the amount of work they complete each day. Many telecommuters are motivated self-starters who are more productive in a non-office environment, but some will take advantage of the fact that there's no boss over their shoulder and slack off.
"With mobile work, you need guidelines," Frisch said. "You don't need to be constantly watching, but it's important to have tools to track what employees are doing, and have systems to know the metrics of your business."
Donovan noted that the proper training can help remote employees thrive in their work environment.
"It takes understanding and training to plan your time [as a telecommuter]," Donovan said. "Make sure employees have specific things they're focusing on."
Employee trust
While you should check in and make sure your employees are doing what they're supposed to do, a successful flexible work arrangement ultimately comes down to trust.
"Trust that your workers are doing what you pay them to do, even if you're not always there to check in," O'Brien told Business News Daily. "While many of the personality traits and behaviors required for telecommuting can be vetted during the hiring process, you never really know if their personality is a good teleworking fituntil someone comes on permanently. Trust is earned, and it's earned over time—and that street runs both ways."
If you're going to be an effective virtual manager, your team needs to trust in you as well, O'Brien said. Let them know that you're there to help them solve problems, break up workflow obstacles, and give direction as needed.
A unified company culture
Mobile workers often say that they love the flexibility of their jobs, but that doesn't necessarily mean they enjoy missing out on being part of office culture. If possible, try to have your remote employees plan a day to come into the office every once in a while.
"People are social beings and crave contact," Donovan said. "All employees — full-time, virtual, etc. — should get together in person at least once a quarter to bond."
If your team can't coordinate a quarterly in-person meeting, the next best thing is frequent virtual meetings so everyone feels connected.
"Employees collaborate best when they have personal connections with each other," Erwin said. "In order to maintain this connection while working remotely, small teams should have a short daily conference call to discuss hot topics and unanswered questions, and use video chat for team meetings."
"Successful virtual work programs are a series of practices, processes, technologies and, most importantly, constant collaboration between managers, teleworkers and stakeholders," O'Brien added. "With the right program in place, virtual work and flexible programs build employee morale and drive growth for businesses."
Originally published on Business News Daily.