One Man's Plastic Waste is Another's Business Mission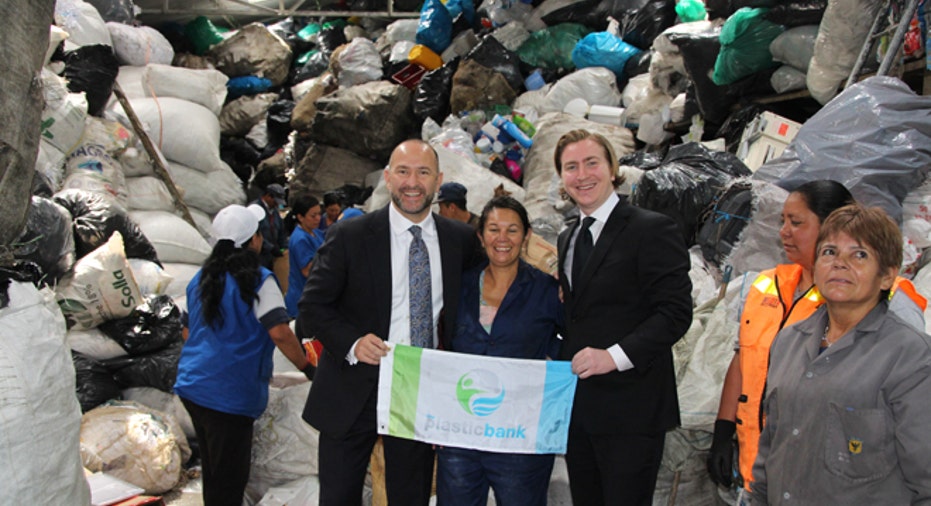 Social Business Spotlight: The Plastic Bank, @PlasticBank
Who: The Plastic Bank CEO David Katz and VP Shaun Frankson
What: The social enterprise is focused on transforming plastic waste in developing countries into a currency that can help reduce poverty, as well as provide people in need with entrepreneurial skills.
How: Co-founders David Katz and Shaun Frankson want plastic to be seen as a form of currency, instead of trash. Rather than tossing plastic products, they want to help people repurpose it to hold monetary value.
In time for World Ocean Day on June 8, The Plastic Bank just announced it successfully printed the world's first 3D-printed item made from recycled ocean plastic.
"It is important to provide the tools to a community and bring them together to be a part of the solution to eradicate poverty and eliminate plastic waste from our oceans, rivers and waterways," Katz says.
The social venture, which launched in May 2013, is headquartered in Vancouver, Canada, and is building outposts worldwide, including in Colombia and Peru.
Through his travels abroad, Katz says he saw more plastic on beaches than people, and too many people living in extreme poverty.
Together with Frankson, who coined the term for the organization's movement "Social Plastic," they created a system that allows people in need to exchange recyclable plastics for "currency" that can be used to buy basic necessities, to print 3D products and get access to other life-improving opportunities, such as health care.
Katz says one of the biggest hurdles has been getting around language barriers and cultural differences, and learning how to "communicate and effect change" in different countries. But he admits that his greatest challenge was overcoming an internal fear of failure.
"To know that what we're doing is important to millions of people and to act for all of them… this continues to be what guides me through this venture," he says.
Recently, the company was awarded the Recycling Committee of British Columbia's Innovation Award for developing technology that can repurpose plastic waste through 3D printing.
The founder recalls one of the earliest meetings with The Plastic Bank's partners in Peru, and hearing about how the team in Lima had already been "changing the lives of waste pickers" through education and opportunity.
"That was the moment for me, when I knew The Plastic Bank was important," Katz says. "Here were people who were trying to effect change around the world and saw us as something that would be a celebration of what they were doing."