On Cyber Monday, Retailers Hoped You Shopped 'Til You Dropped... At Work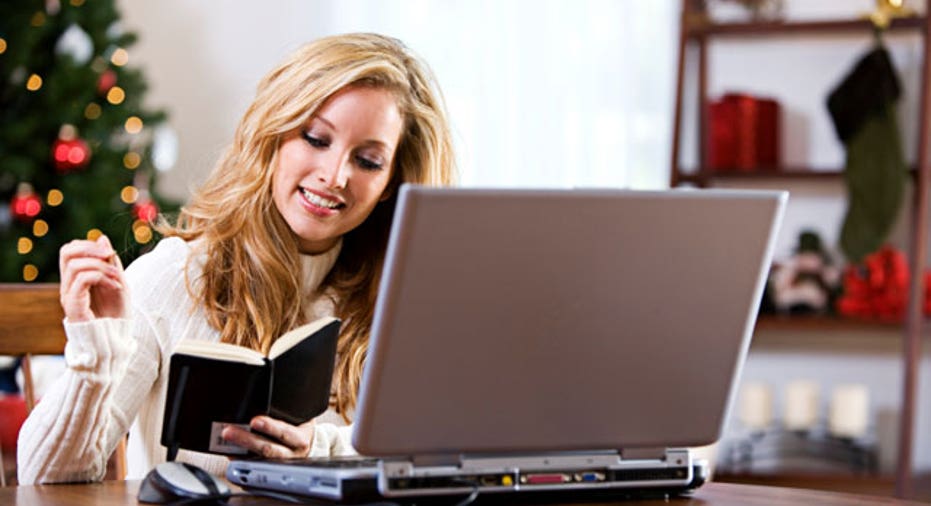 Retailers this Cyber Monday were hoping people shopped from the comfort of their...office?
Surpassing $1 billion in sales last holiday season, Cyber Monday has become the busiest online shopping day of the year. Some 58% of workers with Internet access, or 75.9 million people, were expected to shop from their office today, Cyber Monday's sixth birthday.
Retailers are expected to post a record $1.2 billion in online sales this Cyber Monday, marking only the second time web sales surpassed the billion dollar mark after last year's record $1.03 billion, according to comScore.
By noon, online retail sales were up 15% compared with last year, according to a report by IBM.
The optimism comes on the heels of a record breaking Black Friday, as 226 million people, a whopping 74 million more than the National Retail Federation predicted, hit stores or the web over the weekend to spend about $52 billion.
Much of that spending took place online, with PayPal reporting a 516% increase in global mobile payment volume compared with 2010 and GSI Commerce revealing a three-fold jump.
As of 11 a.m. PT on Cyber Monday, PayPal said it was already seeing a six-fold increase in mobile payment volume compared with last year. EBay (NASDAQ:EBAY) said its deal today on the white Apple (NASDAQ:AAPL) iPad 2 Wi-Fi 16 gigabyte for $449 sold out in less than two hours, with more than four units purchased every minute.
More retailers, like BestBuy (NYSE:BBY), which sold out of Research in Motion's (NASDAQ:RIMM) PlayBook this morning, Macy's (NYSE:M), and apparel companies such as Ann Taylor (NYSE:ANN), are jumping on board the Cyber Monday bandwagon, using third-party web sites and social media hubs like Facebook to promote special deals.
About 78% of retailers were expected to offer some kind of special promotion today, according to Shop.org's eHoliday survey, using methods such as social sharing and emails to spread the word.
Cyber Monday Getting More Popular
Black Friday's digital stepsister has gained some serious traction since it popped up out of the blue in 2005. Five years after Shop.org coined the term, the number of retailers offering deals on Cyber Monday has skyrocketed, and it grows bigger each year.
When analysts first began tracking Cyber Monday sales in 2005, comScore measured it as the 12th biggest online shopping day of the year. When it brought in more than a billion in online revenue last year, it became the biggest.
In 2007, nearly three-quarters of all online retailers featured Cyber Monday promotions.
This season, seven in 10 retailers say they expect their company's e-commerce sales to grow at least 15% compared with last year's holiday season, according to Shop.org.
Calling the uptick a "direct result of increased demand," Shop.org executive director Vicki Cantrell said at least 92% of retailers will offer free shipping promotions, while others offer percentages off entire sites and online-only sales.
What You Didn't Know About Cyber Monday
The most popular online shopping day was born in 2005, when Shop.org noticed a consistent spike in sales the Monday after Thanksgiving, according to Scott Silverman, co-founder and vice president of marketing at virtual goods e-commerce company Ifeelgoods.
"At the time we speculated that it was partly due to the fact that people would be shopping on Black Friday and over Thanksgiving weekend, then on Monday when they got to their office, would do some shopping from work, away from veering eyes of gift recipients," he said.
The first mention of Cyber Monday was in The Wall Street Journal on November 21, 2005, a week before the Monday after Thanksgiving that year. Facebook had just 5.5 million users at the time.
"The Daily Show with John Stewart" did a spoof on it that year, and again in 2006, bringing a frenzy of media attention. Silverman notes the trend "just snowballed from there," particularly with the growth in smartphone use and high-speed Internet.
Cyber Monday was coined by Silverman, who left Shop.org in 2010 but was appointed to its board in September, and NRF's Ellen Davis. They considered alternative names besides Cyber Monday, including Blue Monday, Black Monday and Green Monday.
The term they ultimately decided on became one of Time Magazine's Year of Buzzwords for 2005.