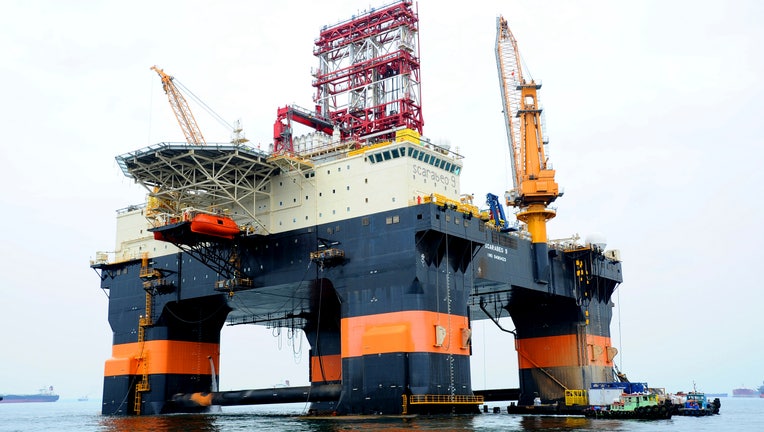 Oil rose more than 2 percent on Monday to its highest price since mid-October, fueled by supply concerns as violence in the Middle East escalated and as investors grew more hopeful that a U.S. budget crisis will be averted.
Traders focused on the growing Israeli-Palestinian conflict. Israel bombed dozens of targets in the Gaza Strip on Monday and said that while it was prepared to step up its offensive by sending in troops, it preferred a diplomatic solution that would end Palestinian rocket fire.
While previous Middle East wars have led to oil embargoes and temporary disruptions to energy supplies, analysts say it is unlikely the confrontation will spill out into a wider conflict in the region, which supplies a third of the world's crude.
United Nations Secretary General Ban Ki-moon was due to arrive in Cairo on Monday to support ceasefire efforts led by Egypt, which borders both Israel and Gaza and whose Islamist-rooted government has been hosting leaders of Hamas.
"There's no oil being lost, obviously. But it's just the follow-on effect. No one likes confrontation anywhere near the Gulf region," said Rob Montefusco, oil broker at Sucden Financial in London.
Brent futures traded up $2.61 to $111.56 by 12:35 a.m. (1535 GMT) after touching a high of $111.72, the highest intraday trade since Oct. 19.
As prices advanced, Brent broke through its 50-day moving average $111.09 a barrel after dropping below that average on Oct. 18. The international benchmark also briefly rose above the 200-day moving average of $111.88 during intraday trade.
U.S. crude oil rose $2.49 to trade at $89.41 a barrel.
Financial markets also found support from expectations that U.S. politicians will avoid a budget crisis, helping support economic recovery in the world's biggest oil consumer.
"There is a little confidence that the chatter that came out last week between the president and congressional leaders might be working toward an agreement," said Gene McGillian, analyst, Tradition Energy in Stamford, Connecticut, noting that U.S. crude also found support after breaking through technical levels at $87.50 a barrel, which it had been testing last week.