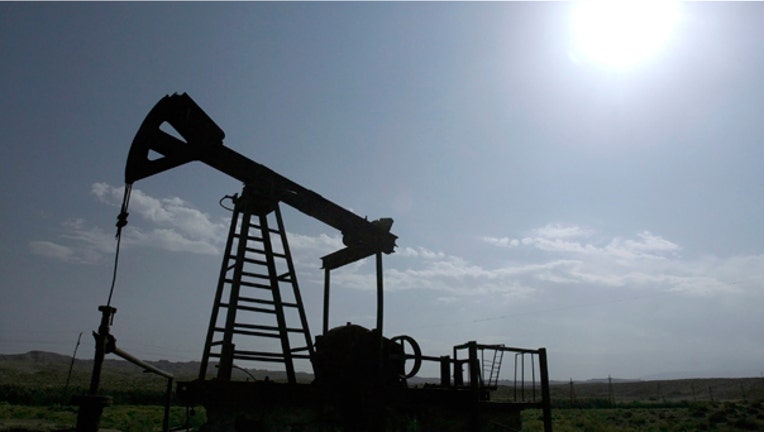 Oil surged more than 2 percent on Tuesday, rallying for a second straight day and receiving a lift from gains on Wall Street and a weaker dollar as investors awaited U.S. election results.
U.S. stocks extended gains, with both the Dow and S&P 500 up more than 1 percent, while the dollar edged lower against major currencies as investors booked profits on recent gains.
President Barack Obama and Republican challenger Mitt Romney were neck-and-neck as Americans cast votes for president and Congress, polls showed on Tuesday.
"The stock market is up and that's helping crude," said Mark Waggoner, president at Excel Futures Inc.
U.S. gasoline futures also pushed higher as the effort to restart the New York Harbor energy network after Hurricane Sandy hit a bump on Monday when Phillips 66 said its Bayway refinery in Linden, New Jersey, will take two to three weeks to resume operations.
News on Monday of BP Plc's crude unit overhaul at its Whiting, Indiana, refinery added support for gasoline and helped increase Brent's premium to U.S. crude on the expectation it will raise crude oil stockpiles at the Cushing, Oklahoma, delivery hub for the U.S. crude contract.
"The maintenance at the Whiting refinery and the Bayway refinery remaining shut after the storm are helping push RBOB up," said John Kilduff, partner at Again Capital LLC in New York.
The S&P GSCI index, one of two leading commodity indexes for investors, will cut the weighting of U.S. crude oil futures by 6.25 percentage points next year while increasing Brent by 4 percentage points, owner S&P Dow Jones Indices said late on Monday, also lending support to Brent's premium to U.S. crude.
Brent December crude was up $2.37 at $110.10 a barrel at 1:16 p.m. EST (1816 GMT), having pushed back above the 100-day moving average of $108.47. Brent ended nearly 2 percent higher on Monday, rallying after falling during the session to $104.76, its lowest price since Aug. 1.
U.S. December crude rose $2.47 to $88.12 a barrel. U.S. crude also ended higher on Monday, but only after recovering from a $84.34 session low, the lowest price since July.
Total Brent trading volume outpaced U.S. crude turnover, with Brent nearing its 30-day average.
Brent's premium to U.S. crude seesawed in volatile trading on Tuesday, but increased to $22.99 a barrel during the session.
Crude on both sides of the Atlantic had posted three consecutive weekly losses.
"The market was oversold (last week)," said Christopher Bellew, a broker at Jefferies Bache. "It has been a very long move downwards from $115 down to about $105, so it's quite likely that we are going to continue upwards."
U.S. December RBOB gasoline futures moved up 7 cents to $2.6902 a gallon, a more than 2 percent jump.
U.S. December heating oil , the benchmark distillate contract, rose 4.86 cents to $3.0368 a gallon, back above the 200-day moving average of $3.0284.
LOWER NORTH SEA PRODUCTION
North Sea crude oil production that underpins the Brent contract is set to drop 5,000 barrels per day in December from November, loading programs showed on Tuesday.
Maintenance at the North Sea Buzzard field had supported crude, especially Brent, in recent weeks.
Turmoil in the Middle East, including fighting in Syria and Iran's dispute with Israel and the West about Tehran's nuclear program, continue to support crude futures, especially Brent, because of Europe's proximity to the region and greater dependence on supply from producers in the area. (Additional reporting by Alice Baghdjian in London and Ramya Venugopal in Singapore; Editing by Peter Galloway)