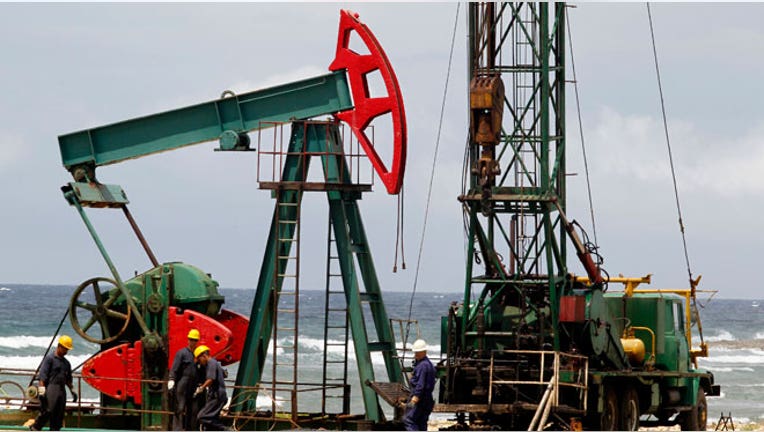 Brent crude futures stabilised at around $108 a barrel on Thursday on positive economic data from China, after a rise in U.S. crude stocks pushed prices down sharply the previous day.
In China, the world's second-largest oil consumer, strong new orders in October drove the biggest expansion in its manufacturing sector in seven months, a preliminary survey of purchasing managers showed.
Brent crude oil was up 21 cents to $108.01 a barrel by 1130 GMT after falling by more than $2 in the previous session as figures from the U.S. Energy Information Administration (EIA) pointed to ample supply.
U.S. crude oil gained 32 cents to $97.18 after ending at its lowest settlement since July 1 on Wednesday.
"Oil prices are stabilising after some heavy losses yesterday," said Christopher Bellew, an oil analyst at Jefferies Bache in London.
"Going forward, we could see Brent trade between $107.50 and $108.50," he said.
The Markit/HSBC Purchasing Managers Index (PMI) for China stood at 50.9 in October, above September's final reading of 50.2 and boosting the outlook for global oil demand.
Traders said Brent was attracting bargain-hunting after sinking to its lowest level since October 1 on Wednesday.
The Brent/WTI spread , which briefly touched a six-month high of $13 on Wednesday, narrowed slightly to $10.84.
CAUTIOUS TRADING
Lingering uncertainty over the future of Scotland's Grangemouth refinery lent additional support to oil, but rising U.S. crude stocks checked gains.
The EIA said on Wednesday that stocks rose by 5.2 million barrels last week, the fifth-largest build of the year, with stocks at the Cushing hub rising for the second week in a row.
"The EIA data feeds into a weaker picture for WTI," said Gareth Lewis-Davies, senior energy strategist at BNP Paribas.
Bellew, of Jefferies Bache, said oil investors were likely to trade cautiously ahead of the next round of talks between Iran and world powers over Tehran's disputed nuclear programme.
Washington described last week's negotiations as the most serious and candid to date, and the parties have agreed to meet again in Geneva on Nov. 7-8.
Any relaxation of the sanctions regime against OPEC member Iran would push down oil prices.
On Grangemouth, union leaders and Switzerland-based Ineos were set to enter a final round of talks on Thursday in an effort to avert closure of the refinery and nearby petrochemical plant.
Grangemouth, which supplies most of Scotland with fuel, provides steam to a plant that processes Forties, the largest crude oil stream underpinning Brent futures.