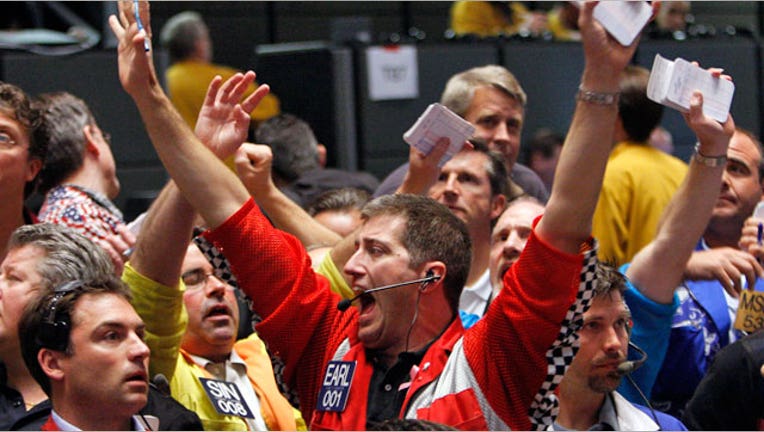 Oil fell below $124 a barrel on Wednesday as a big rise in U.S. crude stocks compounded downward pressure from the prospect the United States and some European nations might tap strategic reserves to deflate prices.
U.S. crude stocks rose by 7.1 million barrels, the Energy Information Administration said, more than forecast. Offsetting that, the report also said gasoline inventories declined by a more-than-expected 3.54 million barrels.
"It's a battle of the headlines that makes for a mostly bearish report," said John Kilduff, a partner at Again Capital LLC. "The demand picture remains poor, which also paints (a) bearish view of the data."
Brent crude was down $1.70 to $123.84 a barrel by 1511 GMT. It was still up almost 16 percent since the start of the year, heading for its strongest quarter in four. U.S. crude was down $2.08 to $105.25.
The EIA report released at 1430 GMT added to downward pressure on prices coming earlier on Wednesday from the prospect of a release of emergency oil reserves by consuming nations worried by rising fuel costs.
France is in contact with Britain and the United States on a possible release of strategic oil stocks to push fuel prices down, Le Monde daily said on Wednesday, citing presidential sources.
A release of strategic oil stocks "is a matter of weeks," the French newspaper said. French President Nicolas Sarkozy will face an election in May.
IRAN SANCTIONS
Traders have been monitoring the possibility of a strategic release of oil since prices began rising on worries about sanctions on Iran's oil exports. The sanctions are due to be fully implemented in July.
However, some analysts say an imminent strategic oil release is unlikely.
"They'll wait until closer to the July deadline, as at the moment shortages are not that acute," said Filip Petersson, commodity strategist at SEB in Stockholm.
The United States has not changed its stance on tapping its emergency oil reserves, keeping "all options on the table" regarding its response to high oil prices, a government official said.
The EIA report showed a larger rise in U.S. crude supplies than Tuesday's figures from the American Petroleum Institute, which reported a 3.6 million-barrel increase.
Worries about the health of the U.S. economy also kept gains in check.
New orders for U.S. manufactured goods rose less than expected in February and a gauge of future business investment also fell short of forecasts, Commerce Department data showed.
Oil's losses were limited by supply concerns on rising tensions between Iran and the West, production problems in the North Sea and reported attacks on oil-producing areas in South Sudan.
A reduction in Forties crude supply - the key North Sea crude stream underpinning the Brent futures contract - and reports that South Sudan's oilfields were bombed pushed up oil prices on Tuesday. (Additional reporting by Florence Tan in Singapore; editing by James Jukwey and Keiron Henderson)