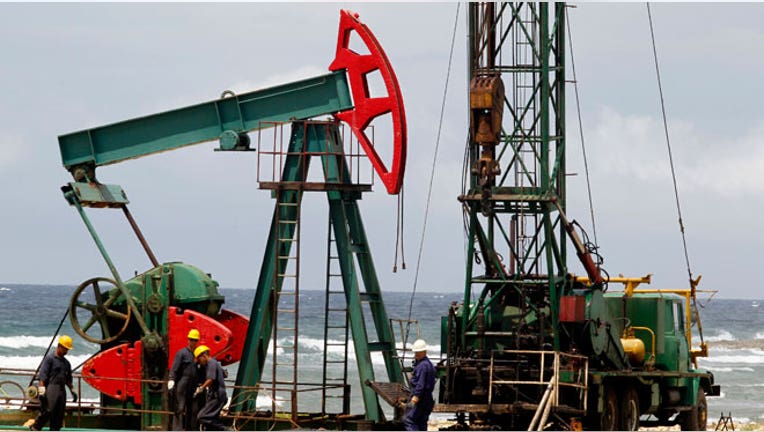 Optimism that President Obama and Congress will hash out a budget deficit deal before the January 1 fiscal cliff deadline pushed oil prices higher Wednesday.
The price of a barrel of oil rose more than 2% in morning trading, jumping sharply after a report that an active terrorist cell was broken up by authorities in the United Arab Emirates.
Crude oil for February delivery rose $2.14, or 2.4%, to $90.75 on the New York Mercantile Exchange. Futures climbed to $91.30, hitting their highest price in two months.
The White House said President Obama left his Hawaiian vacation early to return to Washington to help negotiate a deal that will stave off more than $600 billion in tax increases and budget cuts set to go into effect after Jan. 1.
Administration officials offered little in terms of what the president may offer Republicans who oppose any new tax increases to help offset the massive U.S. deficit.
Obama has offered to raise taxes only on incomes over $400,000. A Republican plan that would have raised taxes on those making more than $1 million a year died last week because many Republicans don't want to raise taxes on anyone.
Economists say failure to reach an agreement could push the U.S. back into recession. A deal would be good for the economy, thus the bullish sentiment among energy traders on Wednesday.
Officials in the UAE said Wednesday that members of a terrorist cell planning attack in the Middle East were arrested.
Government officials told media outlets that the cell had obtained materials and equipment and was ready to execute terrorist operations.
According to reports, the UAE referred to those arrested as members of a "deviant group," a phrase often used to describe groups affiliated with al-Qaeda.