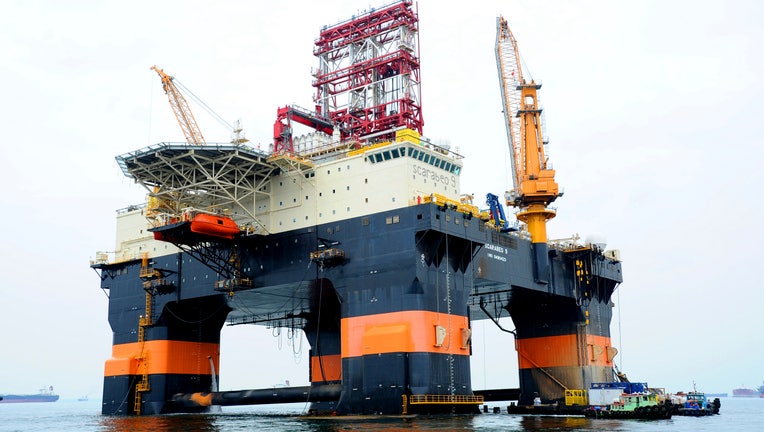 Oil rose towards $108 a barrel on Thursday as buyers responded to a slump of almost 4 percent the previous session, the biggest fall in a year, although worries over the economic welfare of the United States and Europe checked gains.
Oil led a slump in commodities on Wednesday as concern over a fragile global economy and its impact on demand re-appeared after Barack Obama's re-election dispelled uncertainty over the U.S. presidential race.
But analysts cautioned the day's gains could be short-lived.
The magnitude of Wednesday's selloff to four-month lows "suggests further declines," said Jefferies Bache analysts.
"While the energy complex has shown a propensity to reverse on a dime following a significant price selloff, we feel that recent two sided price volatility will subside going forward... ," the said.
"While we don't necessarily expect oil prices to be attached to the hip of equities, we do feel that additional weakening in the euro lies ahead with the implied strengthening in the dollar further reducing oil's appeal as an asset class."
Brent futures traded 81 cents higher at $107.63 per barrel by 1142 GMT. Brent's fall of nearly 4 percent on Wednesday was its steepest since December 2011.
U.S. crude rose 83 cents to $85.27 a barrel, after losing nearly 5 percent in the previous session, also its biggest slump since December 2011.
Investors were also monitoring the impact of a second winter storm that hit the U.S. Northeast on the heels of devastation wrought by superstorm Sandy, as well as data showing higher U.S. inventories of crude and products last week.
"FISCAL CLIFF" AND EUROPE
After weeks of rangebound trading in the run-up to the U.S. presidential election, the market turned its focus to economic uncertainties that need to be tackled.
Topping the list are negotiations on the "fiscal cliff," a $600-billion package of spending cuts and tax increases that may trim the U.S. deficit but push its fragile economy into deep recession.
Weakness in the U.S. economy at a time China is struggling to push up its growth rate and Europe is grappling with its debt crisis may derail the global economic recovery even further.
Europe's crisis swung back into focus after European Central Bank Chairman Mario Draghi said the euro zone economy would remain weak in the near term, even as he hinted at unlimited intervention in the region's sovereign markets.
The ECB will review rates on Thursday and is expected to leave interest rates on hold, preferring instead to buy bonds of crisis-ridden governments that seek aid.
Investors will also be monitoring the once-in-a-decade leadership change in China, the world's No. 2 energy consumer, as President Hu Jintao hands over charge to his successor Xi Jinping, though there are no real concerns about policy changes. (Additional reporting by Ramya Venugopal in Singapore; editing by James Jukwey)