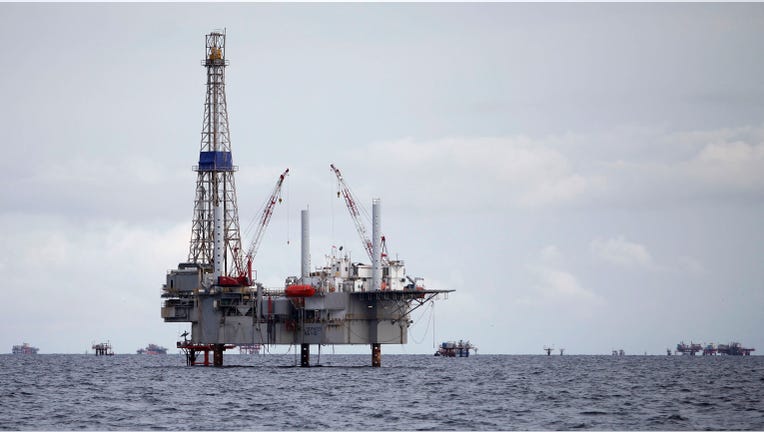 Oil prices eased in choppy trading on Tuesday, slipping for a second straight day, as lingering skepticism about the latest attempt to address Greek debt and uncertainty about U.S. budget negotiations fueled concerns about petroleum demand.
"There is some concern that the Greece agreement isn't as much of a done deal as everyone hopes, and there are doubts it will bear fruit," said Mark Waggoner, president at Excel Futures Inc.
U.S. equities were mixed after opening lower, reversing a trend that saw global stocks higher after the deal to allow Greece to receive its next aid installment.
Wall Street was pressured by fears that the global economy will slow if budget negotiations do not prevent looming mandated U.S. tax increases and government spending cuts.
Also applying pressure on dollar-denominated oil prices, the dollar index strengthened as the euro retreated from a one-month high against the U.S. currency as initial optimism about the Greece agreement gave way to worry about the wider euro zone.
Oil traders had cautioned that price gains earlier in the session might be limited after the Organization for Economic Cooperation and Development (OECD) cut its global growth forecasts, saying the debt crisis in the recession-riddled euro zone is the greatest threat to the world economy.
Brent January crude fell 74 cents to $110.18 a barrel at 11:42 a.m. EST (1642 GMT), back below the 100-day moving average of $110.61 and the 50-day moving average of $110.55.
Brent had swung from $109.31 to $111.36 during the session.
U.S. January crude was down 15 cents at $87.59 a barrel, having slipped to $86.83 during the session.
Traders will receive the latest weekly snapshots of U.S. oil inventories on Tuesday and Wednesday, with analysts expecting a rise in crude oil and refined product stockpiles last week.
The American Petroleum Institute will release industry data at 4:30 p.m. EST (2130 GMT) Tuesday. The U.S. Energy Information Administration's data will follow at 10:30 a.m. EST (1530 GMT) Wednesday.
MIDDLE EAST TURMOIL
Investors also kept watch on the political crisis in Egypt, which has triggered concern about potential disruptions to oil supplies in the region.
Opponents of Egyptian President Mohamed Mursi rallied in Cairo's Tahrir Square for a fifth day on Tuesday, stepping up calls to scrap a decree they say threatens Egypt with a new era of autocracy.
Syrian war planes attacked towns in the country's north and east as fighting raged in the capital Damascus on Tuesday, opposition activists said.
Bombs targeting ethnic Kurds killed four people on Tuesday in the city of Kirkuk in Iraq's disputed northern territories, where the Iraqi army and troops from the autonomous Kurdistan region have been in a stand-off for more than a week. (Reporting by Peg Mackey in London and Luke Pachymuthu in Singapore; editing by John Wallace)