Oil Prices Slip Amid Economic Worries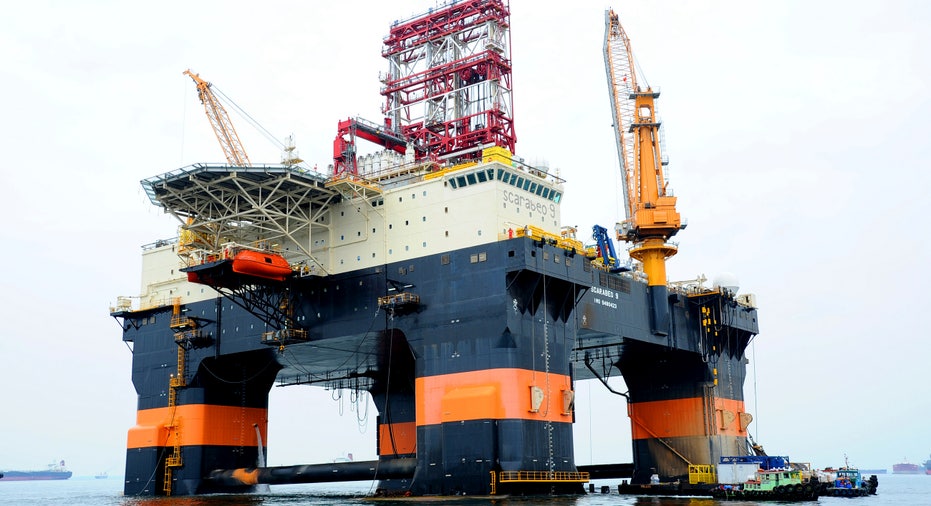 Brent crude oil fell on Friday, following a two-day, $3 rally, as weak economic data from the United States sounded a note of caution over growth prospects in the world's largest oil consumer.
Selling picked up speed around 11:30 a.m. in a wider commodities selloff in which gold also lost 0.3 percent.
The oil price is still over 6 percent off levels at the start of April after a string of disappointing reports in recent weeks from the U.S., China and Germany stoked fears of global economic slowdown.
On Friday, the Commerce Department reported U.S. gross domestic product expanded at a 2.5 percent annual rate in the first quarter. This advance read on how the economy kicked off 2013 was slightly worse than the 3.0 percent rate expected, prompting worries about a deceleration in the second quarter and sending U.S. equity markets down.
Brent slipped 67 cents to $102.74 a barrel by 11:51 a.m. (1551 GMT), after touching a low of $102.51, while U.S. crude was down $1.17 at $92.47 after going to $92.19 earlier in the day.
U.S. crude prices have careened from over $97 in the beginning of April to below $86 by mid-month.
"The market rebounded pretty strongly in the past week. We bounced from $85 close to $94 and it looks as if what you're seeing today is a little bit of profit-taking," said Gene McGillian, an analyst with Tradition Energy in Stamford, Connecticut.
Brent's premium to U.S. crude futures <CL-LCO1=R> edged higher Friday after settling below $10 on Thursday for the first time since January 2012.
"The market has gone through a period of relatively robust North Sea production, thus weakening the Brent side of the spread, while market participants are less concerned with the overhang of crude oil in the U.S. Midwest as the ability to move oil out of the region continues to increase," Dominick Chirichella of Energy Management Institute said.
Oil has also been supported by a tightening of global inventories over the past two months, according to a report from the U.S. Energy Information Administration, as well as by ongoing tensions in the Middle East.
Members of the U.S. Congress are calling for action on Syria after a report showed the likely use of chemical weapons by the Syrian government. (Additional reporting by Robert Gibbons in New York, Peg Mackey in London, Florence Tan in Singapore; Editing by Alden Bentley)