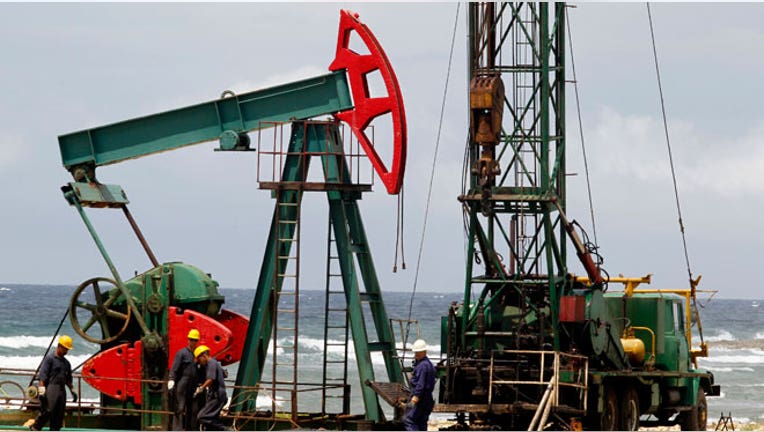 Oil prices jumped unexpectedly on Wednesday, with U.S. crude reaching its highest in more than two months as technical buying and hopes for a last-minute deal to avert a U.S. fiscal crisis fuelled an abrupt year-end rally.
After trading about $1 a barrel higher earlier in the day, despite a UK holiday that continues to sap liquidity, oil prices jumped by another $1 just as asthe U.S. market began to pick up.
Traders attributed the rapid gain to buying at a key technical support level and possible algorithmic short-covering.
Brent crude rose 1.94 cents or 1.8 percent to $110.74 a barrel by 9:30 a.m. EST (1430 GMT), its biggest one-day increase since mid-November. Prices had slipped 17 cents on Monday, the last trading day before Christmas.
U.S. crude led the gains, up $2.39 from Monday's close to $91 a barrel, but trading activity remained subdued.
Friday's intraday low for WTI crude was a major 50 percent retracement mark, and $88 a barrel was a "big level that a lot of people were watching", said Bill Baruch, senior market strategist at iitrader.com LLC in Chicago. Colder weather is also boosting demand, he said.
Financial markets showed little reaction to U.S. data that showed a slightly stronger-than-expected rise in single-family home prices, with most eyes still on Washington. U.S. stock markets rose 0.2 percent in early trade.
U.S. President Barack Obama may return to Washington from his Hawaiian holiday as early as Wednesday evening to address the unfinished "fiscal cliff" negotiations with Congress ahead of a year-end deadline, which would trigger harsh spending cuts and tax hikes.
Oil prices on Friday dropped more than 1 percent after the U.S. fiscal talks dissolved when Republican lawmakers withheld support for a proposal, but many investors doubt that lawmakers would risk tipping the fragile U.S. economy into recession again. (Editing by Dale Hudson and Jane Baird)