Oil Companies Take Action as Isaac Looms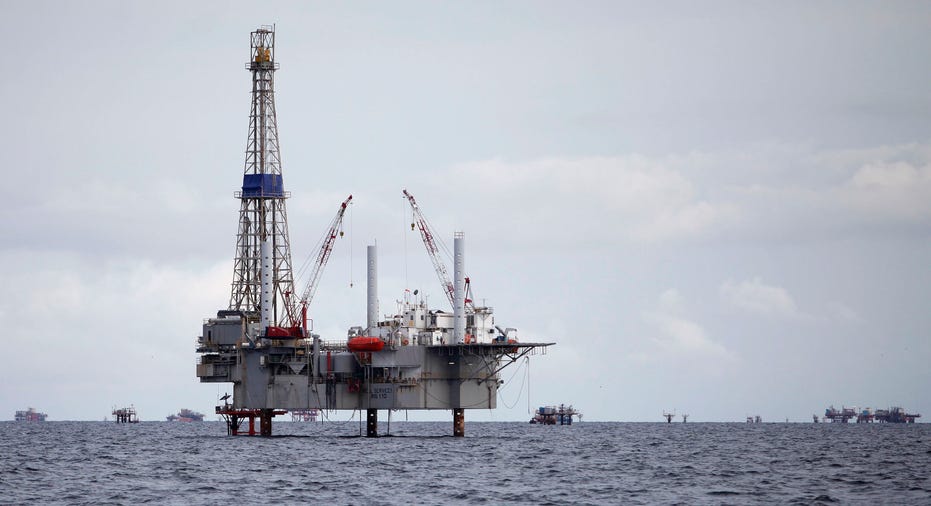 Energy companies shut offshore rigs and several U.S. Gulf Coast refiners on Monday as Tropical Storm Isaac threatened to batter a key oil and natural gas region at hurricane strength later this week.
The National Hurricane Center said Isaac, currently a tropical storm, was expected to strengthen into a Category 1 hurricane before making landfall in Louisiana as early as Wednesday -- seven years to the day since devastating Hurricane Katrina.
U.S. gasoline futures rose more than 2 percent on fears the storm could hit low-lying refineries in the Gulf Coast region, the site of the largest U.S. crude processing complex. U.S. crude futures fell on Monday, on concerns that the storm could lower oil consumption by idling refineries.
Louisiana refineries usually process around 3.5 million barrels per day, but some of the largest ones were already shutting down on Monday. Companies including Marathon Petroleum, Chevron and Phillips66 had closed -- or were in the process of closing -- at least 1.1 million barrels per day (bpd) of capacity in Louisiana, according to industry and government estimates.
"Over the weekend, Isaac shifted westward and is now projected to head toward Louisiana, an important oil region," said Citi energy analyst Tim Evans.
"Isaac looks like a smaller storm event than Katrina was, but energy companies are following their emergency drill, which means we will lose some production and some refineries will be shut," he said, adding: "They have learned their lesson from past storms."
The Gulf of Mexico region is central to the U.S. oil and gas industry, accounting for 23 percent of domestic oil output, and 7 percent of natural gas.
The broad region accounts for 45 percent of U.S. refining capacity, and its ports are major crude import centers. The region is also the site of vast pipeline networks and accounts for 30 percent of U.S. natural gas storage.
Back in the 2005 hurricane season, Katrina ravaged the U.S. Gulf Coast and took out around 4.5 million barrels per day of refining capacity, some of which stayed offline for months.
If Isaac continues along the trajectory forecast by the National Hurricane Center, it would be the first hurricane of 2012 to make landfall, albeit at a much lesser force than Katrina, which hit Louisiana as a Category 3 storm.
KEY SHUTDOWNS
As of Sunday, 24.2 percent of the Gulf's oil output was shut in as a precautionary measure and 8.2 percent of its gas production was offline, according to the U.S. Bureau of Safety and Environmental Enforcement.
Isaac's approach had a muted effect on oil prices on Monday. U.S. futures fell 1.1 percent to $95.72 a barrel as of 10:59 a.m. EDT (1459 GMT). Gasoline futures shot up 2.1 percent to $3.14 a gallon.
Marathon Petroleum Corp said on Monday it was initiating the shutdown of its 490,000 barrels-per-day (bpd) refinery in Garyville, Louisiana.
Phillips66 said it was in the process of shutting down its 247,000 barrel-per-day (bpd) Alliance refinery in Belle Chase, Louisiana, and that the plant would be offline by late Monday.
Louisiana Governor Bobby Jindal said on Sunday that Chevron Corp is "in the process" of shutting its 330,000 barrels-per-day (bpd) refinery in Pascagoula, Mississippi. Chevron has so far declined to comment on storm impacts.
The refinery closures follow a number of evacuations and shut-ins at offshore oil and gas production platforms, including by the largest U.S. offshore producer, BP PLC, which has shut in seven offshore projects since Friday.