Obamacare Woes, Foes Heighten Curiosity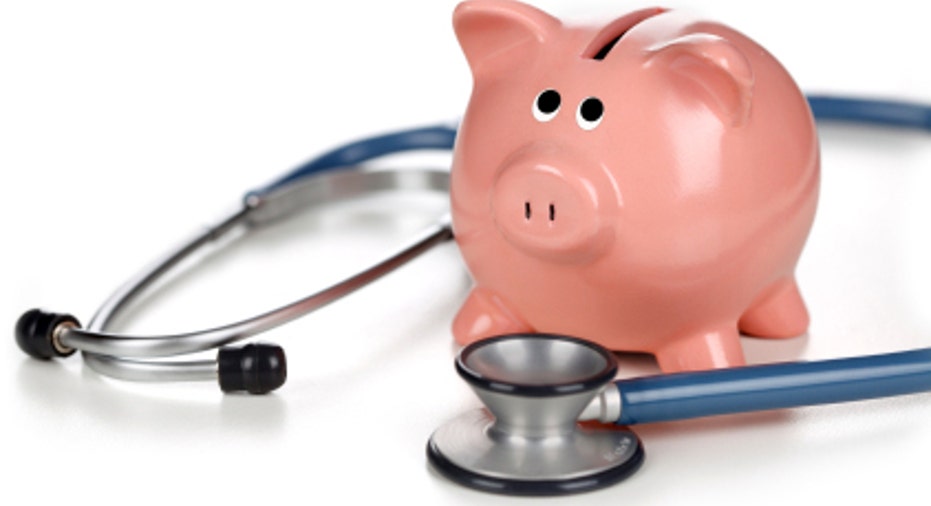 A failed attempt in Congress to derail the Affordable Care Act may have inadvertently boosted President Barack Obama's signature health reform law by prompting more Americans to take a closer look at Obamacare, according to Bankrate's latest monthly Health Insurance Pulse survey.
Asked their response to recent developments related to the law, including the 24/7 news coverage of the congressional fireworks that preceded the opening of the new state health exchanges, 51% of respondents -- Democrats and Republicans alike -- say the uproar and the bumpy opening made them more curious about Obamacare. Just 4 percent say they're less interested.
"I would say that's a very positive popular reaction," says Judy Feder, a professor of public policy at Georgetown University and fellow at the Urban Institute. "It hasn't made anybody more negative, which is huge given the degree of attention and concern about the challenges of getting the exchanges underway."
Attacks may have backfired
The findings suggest that recent attempts to scuttle the Affordable Care Act through a 16-day partial government shutdown and threats to force default on the federal debt may have backfired by helping to heighten public curiosity about Obamacare.
"One of the main conservative arguments against Obamacare is that it's something that Americans don't really want, don't need, and thus lack interest in," says Dante Scala, a political science professor at the University of New Hampshire. "The fact that there is more interest, that people want to know more about it, might suggest some good news for the administration."
Feder concurs: "It surely did not have the desired effect," she says. "People seem to be aware that there is now something to be gotten and have not been pushed away by either the complexities or the active, aggressive efforts to discourage people."
Bankrate's third monthly Health Insurance Pulse survey was conducted Oct. 17-20 by Princeton Survey Research Associates International with a nationally representative sample of 1,001 adults living in the continental United States. The margin of sampling error is plus or minus 3.6%.
Survey snapshot
In recent weeks, the Affordable Care Act has been in the news as its online health insurance exchanges opened at the start of October and Congress has heatedly debated changes in the Act.
Highlights:
64% of people without insurance want to know more about the health care law, compared to 50% of those who are insured.
51% of both Democrats and Republicans, as well as 53% of independents, have become more curious about Obamacare amid the developments of recent weeks.
55% of women are more curious about the new law, versus 47% of men.
Highlights:
47% of the uninsured say they don't know where to learn more about Obamacare, while only 34% of those who have employer-based insurance are unaware.
58% of people who never went to college aren't sure where to turn for more information, compared to just 30% of college grads.
46% of the unemployed say they're aware of Obamacare resources, versus 62% of those who have jobs.
Editor's note: Percentages may not equal 100, due to rounding.
Most curious: The young, the uninsured
Curiosity about the Affordable Care Act was highest among the uninsured (64 percent) and "young invincibles" ages 18 to 29 (58 percent), many of whom may qualify for federal tax credit subsidies to make health insurance purchased through the exchanges more affordable.
"That's consistent with the enormous response we saw to the opening of the exchanges," says Feder. "Despite what's often said, young people recognize that you can get sick or injured at any time, and not having health insurance is a problem, regardless of age. They know it, their parents know it, and they seem to be demonstrating it."
According to Scala, the responses suggest that the young and uninsured find little reason not to explore Obamacare.
"That's clearly the group upon which Obamacare's success depends, to get healthy young uninsured people into the insured pool," he says. "If you're uninsured with a family of four, I imagine you're interested in what Obamacare has to offer."
Many still wonder: Where do you go?
Among those with heightened curiosity, a majority (55 percent) know where to turn for more information about the Affordable Care Act, while 43 percent still draw a blank.
"I think that's quite positive, too, although half is not good enough; people need to know where to go," says Feder. "But when you consider the discouragement they have faced and the fact that several states are doing nothing to assist and may even be inhibiting enrollment, this is pretty extraordinary."
While most "young invincibles" may be curious about Obamacare, Scala says the ongoing woes for HealthCare.gov, the federal online marketplace for 36 states that opted not to build their own exchanges, could test their patience.
"To tell young people that the website is not working but you can always reach the call center or send away for the forms in the mail, that's not going to be very appealing for a generation accustomed to social networking and shopping on Amazon," he says.
"Certainly, opponents to Obamacare have tried to paint as dire a picture as possible and built preconceived notions ahead of the actual launch," Scala continues. "While the political hubbub helped pique curiosity, if the website problems go from weeks to months, it may squelch all that initial interest."
Time will tell
But like other recent rough rollouts, including the 2006 introduction of Medicare Part D prescription drug coverage nationally and the launch of Massachusetts' pioneering health insurance reform that same year, Scala predicts that familiarity with Obamacare will ultimately breed contentment rather than contempt.
"There's a lot of misinformation, but now that Obamacare is finally underway, good information is going to drive out bad as real people have real exposure to the law as it actually works, as opposed to how it's depicted by pundits and television networks," he says. "Because this is a much bigger experiment than we've seen before in health care, those without insurance might be willing to weather all of this in the hope of finally having insurance."
Copyright 2013, Bankrate Inc.