Obamacare Support Weakens, Workers Pinched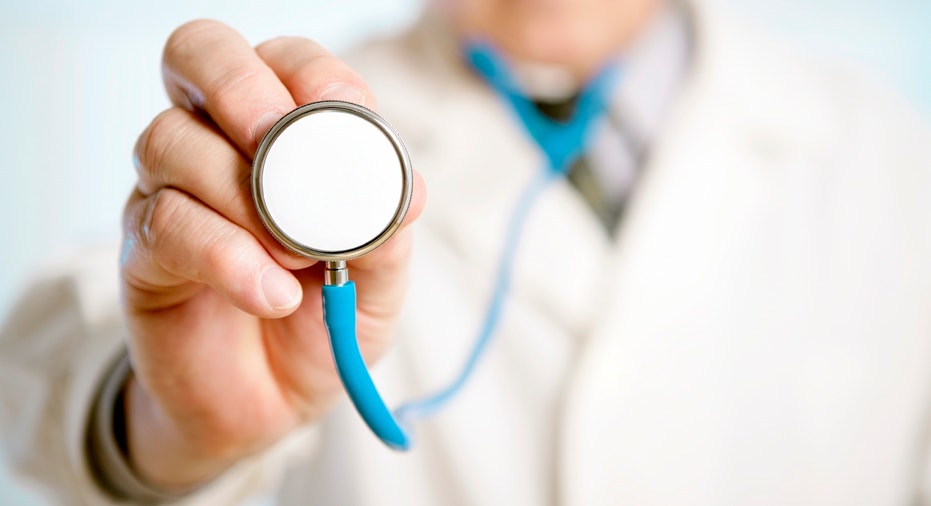 The troubled launch of America's first online public health insurance exchanges may have eroded consumers' confidence in Obamacare, President Barack Obama's landmark health care reform.
Bankrate's latest Health Insurance Pulse survey shows that 48% of all respondents would repeal Obamacare, while 38% would keep it in place.
The numbers reflect a softening in public support for health reform since the problem-plagued Oct. 1 debut of HealthCare.gov, the federal exchange for 36 states that currently don't have their own. A Pulse survey taken shortly before the website launch had found an even split in public support for health reform, at 46%.
'A serious hit' for Obamacare
"What this says is that the poor rollout of the health exchange websites really gave Obamacare a serious hit," says Judy Feder, professor of public policy at Georgetown University and a fellow with the think tank the Urban Institute.
Deborah Chollet, manager of health insurance research at Mathematica Policy Research in Washington, D.C., agrees.
"The rocky rollout and what was made of it, politically, really fed this," Chollet says. "To the administration's credit, they've tried to stay on track with a situation that is almost unmanageable, which is to bring up marketplaces in 36 states. They never, ever envisioned that they would have to do that on a single website."
Both experts point out that fewer than a quarter of the nationally representative survey group will be most directly affected by Obamacare because either they're uninsured or they have private insurance they buy on their own. The rest are mainly covered by employer plans or by government programs such as Medicare or Medicaid.
"They're responding to the news, and the news makes it sound as if the vast majority are affected," Feder says.
Compare health insurance costs to find the plan best for you.
Some survey results brighten
Surprisingly, respondents indicated slight improvement in their individual health spending and ability to access quality care. Asked whether their monthly spending on health care has risen compared with 12 months ago, just 1 in 3 (34%) say yes, the lowest total in five months. As for how their overall health insurance situation has changed versus a year ago, 12% now report it's getting better and 12% say it's getting worse. In August, when the first survey was conducted, those with a worsening situation were out in front, 20% to 8%.
"That's consistent with the good news that is not generally recognized, which is that we're experiencing the slowest health care cost growth in decades," says Feder. "The Affordable Care Act is triggering a lot of changes to the health care delivery and payment systems all across the country. There are many who think that this is creating a real tipping point in efforts to slow the growth of health care costs more systematically."
Chollet attributes these consumer sun-breaks, in part, to group insurers taking a wait-and-see approach to the overall market impact of both the state exchanges and, in states that already have them, the Small Business Health Options Program, or SHOP, exchanges, which have been delayed elsewhere until 2015.
"There is a cautionary response by insurers, so there haven't been big premium increases, by and large," she says. "They're just locking in and waiting to see what the competition looks like."
Add this graph to your page""get code
Add to website or blog X
Select All . Press Ctrl + C to copyClose
Highlights:
64% of those earning between $50,000 and $75,000 per year say they've had more money withheld from their pay for health insurance, compared with only 38% of people making less than $30,000.
34% of rural Americans with health insurance through work say they have less choice of doctors, while just 18% of urban dwellers and 16% of suburbanites say that.
20% of part-time workers say they've lost coverage for a spouse or child, versus just 5% of those employed full-time.
Editor's note: Respondents were allowed to give more than one answer.
Add this graph to your page""get code
Add to website or blog X
Select All . Press Ctrl + C to copyClose
Highlights:
Feelings about the law are not as evenly split as they were in a similar survey published during October. At that time, 46% said they would scrap Obamacare, and 46% said they would keep in in place.
81% of Republicans, 53% of independents and 19% of Democrats say they'd like to repeal Obamacare.
39% of urbanites, 49% of suburbanites, and 64% of rural Americans say they would get rid of Obamacare.
Editor's note: Percentages may not equal 100, due to rounding.
Workers feel more strain from health costs
If consumers are feeling more positive about their health insurance situation overall, many of those with employer-sponsored plans say they're shouldering a greater share of the load for their coverage these days. Among those surveyed, nearly half (47%) say more money is being drained from their paycheck to pay for health insurance, and 44% report their deductibles, copays and other out-of-pocket expenses have risen.
However, just 19% say their choice of doctors is shrinking, and only 7% have lost coverage for their spouse or children.
According to Chollet, the cost-shifting trend from employer to workers, while less pronounced in large corporations, may soon reach its logical conclusion when smaller employers simply give workers a "defined contribution" in cash and let them choose their own plan on the SHOP exchanges, which offer coverage for businesses with 50 or fewer workers.
"That is going to make people very aware of what they're paying out of their paycheck -- they're going to see it move," she says. "The employee, not the employer, is going to go into this SHOP exchange and say, 'My boss has given me $500 a month to spend on insurance.' And that $500 is probably going to be the same, whether they have a spouse and children or not. So, almost by definition, they will have dropped spousal and family coverage in the small group market, if this plays out the way I think it will."
A shift to 'defined contribution' plans
With the trend toward these "defined contribution" health plans, more small businesses can offer health insurance without incurring the administrative costs while giving employees more choice than chocolate or vanilla.
"Suddenly, you're the good guy; you're offering health insurance benefits. You're just not signing up for the rollercoaster," says Chollet. "You can now control the cost of it."
Employees may benefit as well. "You should have a more stable job, more take-home pay, and possibly more employers offering defined contribution plans," she says.
Bankrate's fifth Health Insurance Pulse survey was conducted Dec. 19-22 by Princeton Survey Research Associates International with a nationally representative sample of 1,005 adults living in the continental United States. The margin of sampling error is plus or minus 3.6 percentage points.
Copyright 2014, Bankrate Inc.