Obamacare Reality: Doctor Shortage on the Way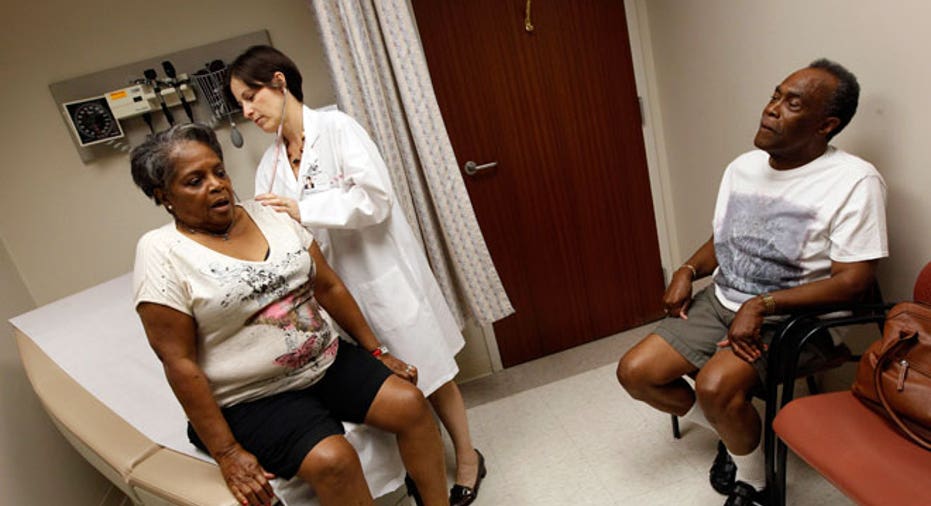 With 30 million new people expected to enter the health-care system in 2014 under the Patient Protection and Affordable Care Act, experts say a looming doctor shortage isn't a chance—it's a fact.
"These 30 million new patients have either not gone to the doctor or [have been] going to the emergency room so that is putting pressure into the system. You have a foundational supply and demand shift," says Mitch Rothschild, CEO of Vitals, a consumer tool physician evaluation company.
He expects the shortage to hit the primary care physician (PCP) arena the hardest and explains that there is approximately one PCP for every 1,500 people in the U.S. but come 2020, there will be about 70,000 less doctors available to consumers as a direct result of the law, according to Deloitte.
In fact, a recent Deloitte 2013 survey  of U.S. physicians found 57% doctors view changes in the industry under health-care reform as a threat, and six in 10 physicians report it's likely that many will retire earlier than planned in the next two to three years, fueling the shortage.Here's the Doctor, You Have 6 Minutes
Here's the problem: the number of people in the patient pool will increase 12% next year, but the supply of doctors will hold steady. Patients are already waiting longer to see their physicians and spending less time with them than they have in the past, according to Rothschild. On average, Vitals found patients are waiting 6% longer to see their doctors and spending only six minutes in the exam room.
"You're going to wait longer and spend less time with doctors," he says.
Brookings Institute Senior Fellow Henry Aaron says to expect a "catch-up period" when the new patients enter the system and start seeing doctors for issues they had previously left untreated.
"Expect this to occur over several years because when people are newly insured, they finally have access to care," Aaron says.
The cost of seeing a primary care doctor shouldn't be impacted for the most part, Rothschild says. Fees are set by insurance companies, so while doctors will be stretched thinner, primary care physicians likely won't up their prices.
"There are currently about 9,000 urgent care centers across the country that didn't exist 15 years ago," he says. "Most are run by ER doctors."
Specialists are another story: Rothschild  warns their prices will go up and that medical students are entering this field to cash in on the trend.
"These specialists have gone up in price, and that is where doctors are heading because that is where the money is," he says. "It's like Wall Street."
The Aging Population
Older patients are going to feel the brunt of the doctor shortage because according to Aaron, there is a current lack of doctors that specialize in geriatric medicine. The ACA will be causing a shortage of PCPs at the same time the aging population will be seeking more help.
"The Affordable Care Act will have a marginal impact on primary care, but will just be uncovering a [existing] shortage by making services equally available to people who were previously uninsured," Aaron says. "I think the most serious shortage has nothing to do with the ACA, it's more to do with the population aging- the elderly being newly covered is negligible."
Young patients will still have experienced doctors to visit—although it might be hard to get an appointment and not long to speak to the doctor. "As the number of elderly increases, they will be forced to go to people that aren't as well trained in their illnesses," Aaron says.
More elderly are turning to minute clinics offered at drugstores like CVS because of their convenience and availability. "No one is getting the flu shot from their doctor—they are going to Walgreens and CVS," Rothschild says. "Those are serving the more elderly."
A Nursing Boom
Just a few years ago, the medical system was facing a nursing shortage, incentivizing many people to become registered nurses. However, now they are graduating into an evolving health-care system with fewer physicians.
Rothschild says the move may benefit from the shortage, and step up to run these clinics and medi-merge facilities.  Oftentimes, and especially as more pressure is put on the system, these nurses may be the only people seeing patients as doctors have less and less time.
"They will need nurse practitioners," he says. "This is just another way the system is adapting."