ObamaCare Progress Report Week 4: Testimony, Applicants and Continued Glitches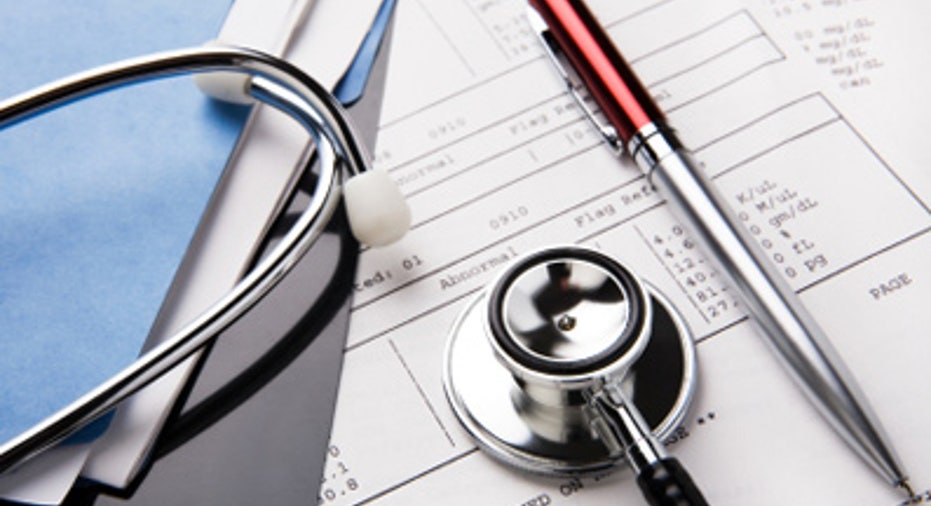 At just about a month old, the Affordable Care Act and its troubled registration website are continuing to fight an uphill battle.
The week kicked off with an address from President Obama acknowledging the problems on Healthcare.gov, but reminded the American public that his signature legislation was "much more" than just a website. He said there is "no excuse" for the site's poor performance and insisted the administration is working around the clock to get it running glitch free.
"For those who have had some problems with the website, I want to tell you what we're doing to make it work better and how you can sign up to get covered in other ways. But before I do that, let me remind everybody that the Affordable Care Act is not just a website. It's much more," Obama said during the press conference.
But the New York Times, citing sources close to the matter, says it will likely be "weeks before the exchange website's many glitches are worked out.
Testimony on the Hill
A tense hearing took place on Capitol Hill Thursday, as CGI and other contractors for the ACA's website testified to defend their work, and claimed the government failed to properly test Healthcare.gov before its massive rollout on Oct. 1.
Yevgeniy Feyman, Manhattan Institute fellow, says the CGI testimony made it increasingly clear the government should have called on a different contractor to build the site.
"What we are seeing now is the blame game, but the basic problem with the federal procurement process, they chose a company that just happened to contract a lot for the government," Feyman says. "They should have hired someone from Amazon (NASDAQ:AMZN) or Google (NASDAQ:GOOG)."
And while the testimony from  these contractors was compelling, Brookings Institute visiting fellow Larry Kocot says the more important details will come next Wednesday, Oct. 30, as Department of Health and Human Services Secretary Kathleen Sebelius will testify on Capitol Hill. This comes amid calls from some GOP lawmakers that she should step down.
"These hearings are an appropriate oversight vehicle for Congress as they deserve comprehensive answers," Kocot says. "Next week, Sebelius will be asked some tough questions and we will have more facts to go on after the hearing."
Exchange Performance
Due to the issues many Americans are continuing to have while trying to enroll in health insurance plans on the website, Kocot says it's still too soon to evaluate the exchanges.
"It's nearly impossible to grade the academic performance of a school when it has been shut down for mechanical failure," he says.
Anecdotally, he says state exchanges continue to improve in performance, while the 36 states being fully and/or partially-operated by the federal government exchange continue to struggle.
"Navigators and assistants I have spoken to say they are getting onto the site and getting people signed up and things are definitely better by leaps and bounds. There are perceived and real improvements," says Susan Dentzer, senior policy analyst for the Robert Wood Johnson Foundation.
Enrollment Numbers
Health-care research company The Advisory Board reports an estimated 115,000 enrollees have signed up in total across state exchanges, but that 82,000 are on Medicaid coverage.
At Monday's briefing, Obama said more than 476,000 individuals had completed applications for coverage on the site, and that more than 20 million people had visited Healthcare.gov since its launch. The administration says it will release hard enrollment numbers in mid-November.
"My evaluation is incomplete on enrollment, because we don't know very much," Feyman says.
Kocot expects a surge in people signing up toward the end of the open enrollment period which comes to a close on March 31, 2014. The administration confirmed Thursday that the close of the enrollment season has not been moved.
"Enrollment is only effective once the beneficiary pays a premium," Kocot says. "We are seeing evidence of applications though, not enrollment."
Dentzer says she is unsure if enrollment numbers will be where the administration projected by the end of open enrollment period. The White House said it wants to see  7 million people signed up, and nearly 2.7 million young and health people enrolled in policies.
"Enrollment numbers are still small relative to the volume they have perceived by the end of the year," she says.