Obamacare Premiums Will Increase in 2016, But By How Much?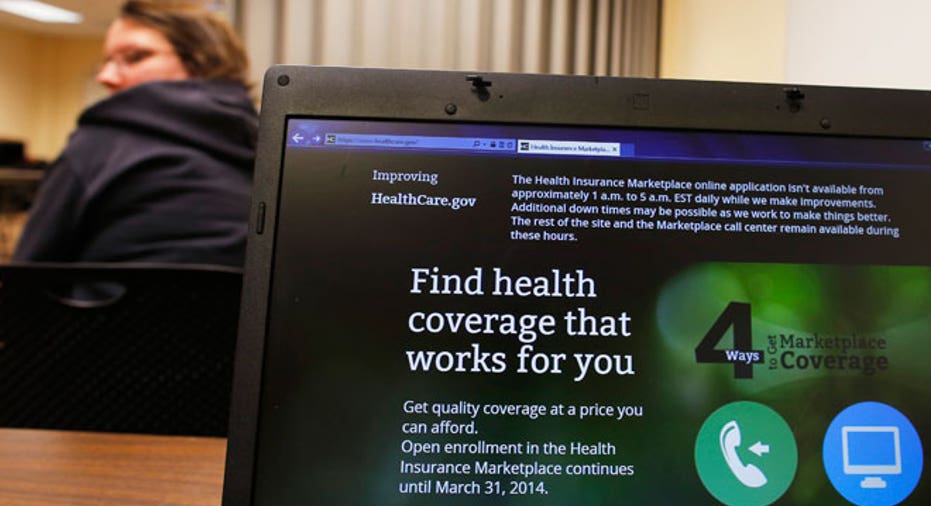 The average price of healthcare premiums under the Affordable Care Act, or Obamacare, will rise by an average of 12.56% nationally in 2016, according to new data released this week by the Robert Wood Johnson Foundation. The higher premiums exceed the 7.5% average increase the Obama administration has highlighted for the Silver plan for states using the federal to Healthcare.gov exchange.
Premiums for the popular Silver-level plans will jump an average of 11.3% for 2016, up from an average $267 per month to $296. Alaska residents will see the steepest average premium increases for Silver plan coverage, according to the data, with monthly costs rising 35.6%, or $169 per month. Mississippi, meanwhile, leads among a handful of states that will see premium decreases. The average premium cost in Mississippi will drop by 7.1%, or $20 per month.
Premium increases for the Gold plans, which have higher premium costs than the Silver and Bronze plans but require less money out of pocket for health services, will rise an average of 13.8%, or $42 monthly, from $317 to $358. The third available tier of coverage, Bronze plans, will increase by an average of 12.6%, from $216 to $242 for monthly premiums. You can see here how premiums for the Silver, Gold and Bronze plans will change in your state.
Annual deductibles for individuals on the Silver plan also will increase an average of 17.7%, the data show, rising from $2,871 to $4,481 annually. Family Silver plan deductibles will rise an average of 17.2%, from $5,840 to $6,852.
Here are some other notable data points:
Alaska, Minnesota, Montana and Hawaii will have the biggest average premium increases, all of more than 30%
Mississippi, Washington, Indiana and Arizona are the only states where the average premium will decrease
Average family deductibles skyrocketed in some states, including Washington, which saw a 76% increase or roughly $3,500 a year; Mississippi, up 42% and South Carolina, up 37%.
Twenty-nine states will have fewer Gold plans and five states will lose more than half of their Gold plans.
People who get their health insurance through the exchanges will need to adjust their financial plans to accommodate higher healthcare expenses. The fee for not having health insurance also goes up in 2016, to $695 per adult and $347.50 per child under 18, or 2.5% of your household income, whichever is greater (in 2015 it was $325 per adult and $162.50 per child under 18, or 2% of household income). You'll pay the fee when you file your taxes.
More from Credit.com:What's a Good Credit Score?What's a Bad Credit Score?How Credit Impacts Your Day-to-Day Life