Obamacare Enrollment Hits 4 Million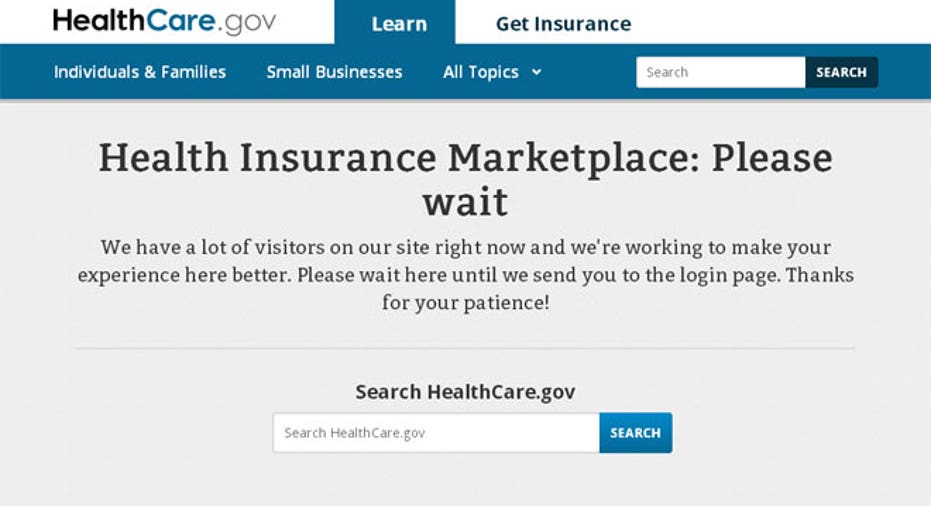 With five weeks until the close of the Affordable Care Act's first enrollment period, the White House announced 4 million people have signed up for coverage on either the federal or a state insurance marketplace.
"Because of you, we now have 4 million Americans who have signed up for quality, private health insurance through the marketplace exchanges. Four million people have already signed up because of you," President Barack Obama said in a speech Tuesday night.
Earlier this month, the Department of Health and Human Services announced 3.3 million people had selected plans on the marketplaces since Oct.1. The White House's original goal was to have 7 million people enrolled on exchanges by the close of the enrollment period on March 31, with 2.7 million of them being young and healthy enrollees.
Last week, Vice President Joe Biden conceded that while the president's signature legislation was off to a "hell of a start," and it would be tough to reach that target number. "We may not get to 7 million, we may get to five or six, but that's a hell of a start," Biden said, according to a pool report.
It remains unclear how many of the new enrollees have paid their plan's first month's premium, which is how the insurance industry traditionally defines enrollees. Young -- and presumably healthy -- enrollees are critical to the law's success since they will offset the costs of older and less healthy individuals. The ACA prohibits insurers from denying coverage based on pre-existing conditions.
The department announced a full enrollment report for February will be released in mid-March.
HSS also reported that the federal exchange, Healthcare.gov, is running smoother saying in the release "system error rates are low and response times are consistently less than half a second." When the website first launched, it was riddled with errors which prevented many users from signing up for coverage.
The Affordable Care Act mandates every individual in the country to have insurance by April 1 or face a fine of $95 a year, or 1% of their annual income, for failing to comply.