Obama Defends Deficit Plan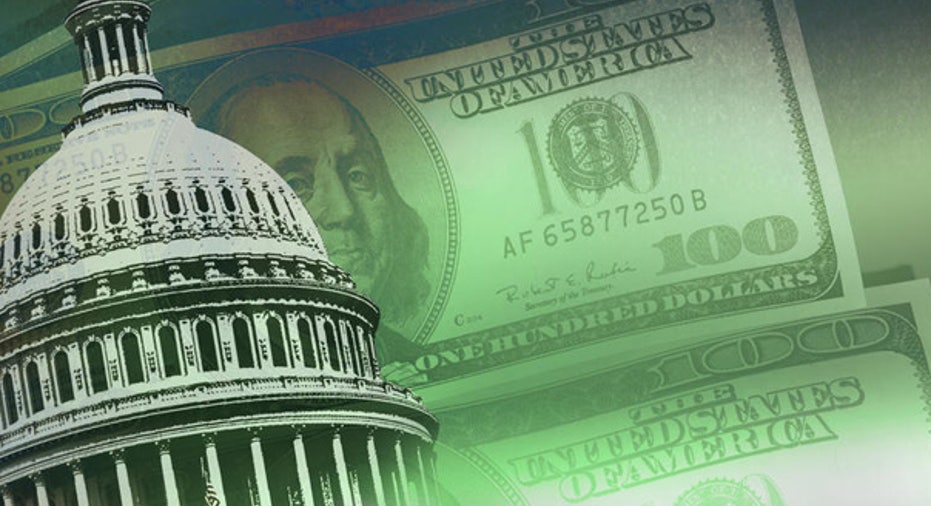 President Barack Obama drew a sharp line on Tuesday between Republican and Democratic plans to cut the deficit, but said a deal could be reached despite big ideological differences between the two parties.
Democrats and Republicans agree that $4 trillion needs to be slashed over roughly a decade, Obama told a town hall-style event in Virginia. But they disagree on what to cut to get there.
He was promoting his plan for cutting the U.S. deficit a day after Standard & Poor's threatened to downgrade the United States' coveted AAA credit rating. The Wall Street ratings agency said it was concerned that Washington's polarized politics would make it difficult to reach a debt deal before the 2012 presidential election.
How to cut the deficit remains a major sticking point, and Obama did not indicate any greater flexibility over his demands that taxes go up for the wealthiest Americans while investments continue in education and infrastructure.
Republicans oppose Obama's efforts to let Bush-era tax cuts on top earners lapse after 2012, and question the president's readiness to commit to meaningful spending cuts.
Stocks fell on Monday after S&P's announcement but recovered some of their ground on Tuesday.
Without directly referring to S&P's decision to revise its outlook for the U.S. credit rating to negative, Obama said the two sides agreed on the scope of the problem but not on how to fix it.
"Everybody agrees its a problem. Everybody agrees about how much we have to lower the deficit by over the medium term," he told students at a community college in Virginia.
"The big question that is going to have to be resolved is: how do we do it?" he said. "I don't want to lie to you, there is a big philosophical divide right now. I believe that you've got to do it in a balanced way."
Representative Eric Cantor, the No. 2 Republican in the U.S. House of Representatives, lambasted the president for avoiding specifics and focusing on tax increases.
"The president's plan to increase taxes is a direct assault on job creation and innovation that could throw our economy in reverse," he said in a statement.
"I'm disappointed that once again the president did not offer specifics about how to put America on a path to pay down our debt, did not outline a plan to save entitlement programs for future generations, or offer a single proposal to increase jobs," he said.
MUTUAL AMMUNITION
Though both parties have claimed ammunition from the S&P warning, members of the conservative Republican Tea Party caucus saw particular vindication for their anti-spending platform, which helped hand Republicans control of the House in last year's congressional elections.
Obama cited his ability to agree a recent tax deal with Republicans as evidence that the two sides could work together, while his Treasury secretary tried to make the case that S&P was overly pessimistic about the chances of a deficit-cutting agreement as well.
"Actually, I think things are better than they've been if you want to think about the prospects for improving our long-term fiscal position," Treasury Secretary Timothy Geithner told CNBC television, adding that there was "no risk" that the United States would lose its AAA credit rating
"If you're looking very carefully at what's happening in Washington you see people on both sides -- Democrats and Republicans -- agreeing with the president that we have to put in place some reforms now to bring down our long-term deficits.
Vice President Joe Biden will host a meeting with members of the U.S. Congress on May 5 to discuss deficit reduction.
A Washington Post poll on Tuesday showed Obama's approval ratings near record lows because of deepening economic pessimism among Americans. The survey showed 47% approving of his performance -- a seven-point drop since January.