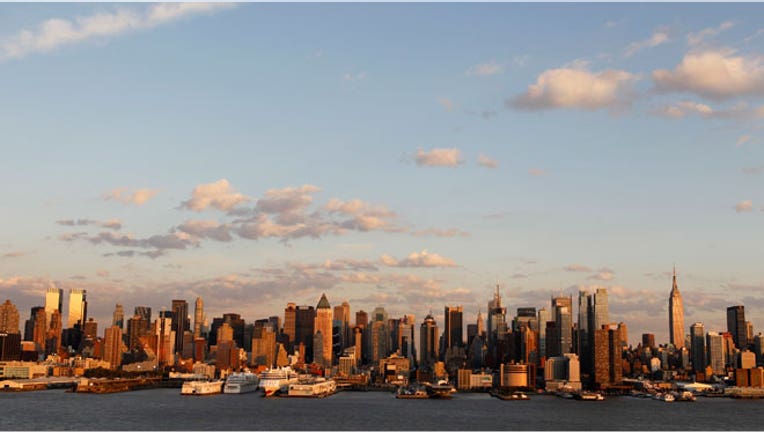 New York City Mayor Mike Bloomberg is bringing Nextdoor, a social network for neighbors, to the Big Apple.
Nextdoor, headquartered in San Francisco, is used by more than 14,000 neighborhoods in all 50 states. Nearly 3,000 new "neighborhoods" will be created for New York City, which boasts more than 8 million residents.
"Nextdoor gives New York neighbors an easy way to connect and communicate with those who live around them. It also provides the City with a direct line of communication to residents about important and often critical updates," Bloomberg said of the partnership.
The social network enables neighbors to share recommendations and post items for sale (similar to Craigslist), as well as discuss community issues and events. Three of the nation's largest cities – San Diego, Dallas and San Jose – currently use Nextdoor to inform residents of power outages, emergency evacuations, Amber alerts, weather alerts, vandalism, traffic and construction.
How Nextdoor Works
Nextdoor stresses privacy: The content posted isn't indexed by search engines (so a quick Google search won't pull up any conversations between users), and none of the posts can be shared with other social networks, like Facebook or Twitter.
Potential users can join Nextdoor by punching in a unique code sent to their home address on a postcard, or the site can verify home addresses through individuals' landlines, or mobile phone numbers attached to physical addresses. Credit card billing addresses or credit bureaus can also be used to confirm individuals' street addresses. The startup says these steps are performed to ensure that users actually live in the neighborhoods they join.
Nextdoor plans to hire 12 local field organizers in NYC to recruit and train residents on how to use Nextdoor.
"Online engagement is a critical element of Mayor Bloomberg's Digital Roadmap for New York City. By partnering with Nextdoor, we have an opportunity to use technology that helps the City disseminate vital information to residents, at no cost to either party," NYC Chief Digital Officer Rachel Haot said in the partnership announcement.
In Dallas, the Chief of Police David Brown says the social network has helped residents form virtual neighborhood watches combat crime. Nextdoor CEO Nirav Tolia says the social network was also used by neighbors to spread helpful information when tornadoes recently struck Oklahoma.
He says Nextdoor is launching 75 new neighborhoods a day across the country.
"We expect each neighborhood to have between 100 and 300 users in six months, and more than 500 one year from now," says Tolia.
The free service raised $40 million in funding in the last year, and Tolia says Nextdoor will concentrate first on adding users, and then think about making money.
"We want to bring magic to every neighborhood, and then turn the focus to monetization, which will enhance the experience," says Tolia.