Nuclear Industry in Turmoil After Japan Quake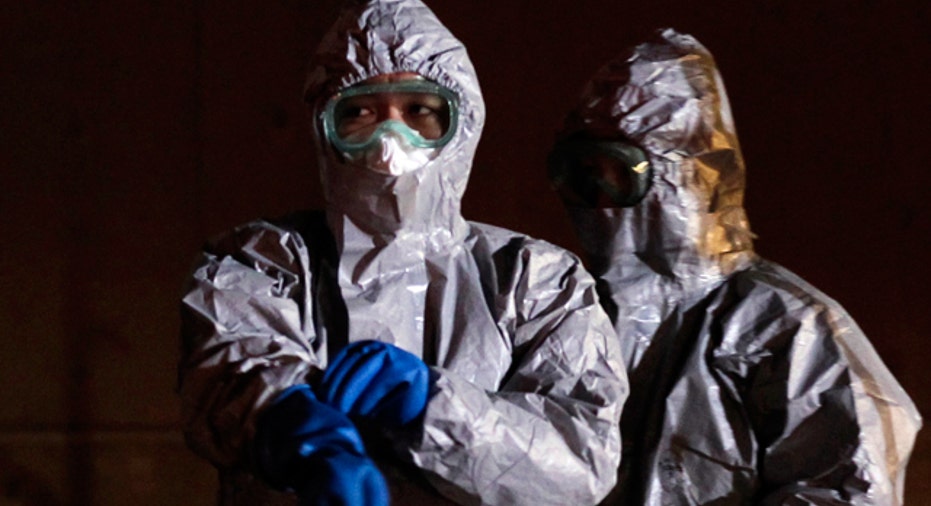 Investors hammered companies that build nuclear reactors and supply them with fuel on Monday as Japan struggled to avert a meltdown at a stricken reactor, on fear that the whole sector could be in for a downturn, in the short and medium term at least.
But analysts said the industry could recover from the stock market setback as negative perceptions fade, and the current price slump might be a buying opportunity.
"Meltdown is a very big word in people's minds, so I think that the public sentiment is probably going to swing against nuclear power," said BMO Capital Markets analyst Edward Sterck. "But I don't think this is the end of the nuclear industry."
"With the hype that some commentators are making that this is the end of the nuclear energy, I think we're going to possibly see an overreaction in the stock prices. At some point there will be value there."
Japan's crisis, already the worst nuclear accident since the 1986 Chernobyl disaster, hit shares of industry giants like General Electric (
GE.N) and Hitachi (6501.T), along with uranium producers Cameco (CCO.TO) and Areva (CEPFi.PA), and power utilities like Entergy (ETR.N) and Exelon Corp (EXC.N).
The Japanese reactors were designed to withstand earthquakes, but Friday's quake was a record for Japan, and a devastating tsunami knocked out backup power, causing and deepening the problems.
With the 24-hour news agenda focused on the possibility of a meltdown at one or more reactors in Japan, analysts said the market will need time to recover from losses.
"We need to see those reactors brought under control before people start to review the situation with a little more perspective," Sterck said.
Nuclear power accounted for about a third Japan's of energy generation before the quake, and the damage has raised concerns about future of the industry there.
The country has shut 11 of its 54 reactors since the quake, reactors that Dahlman Rose analyst Anthony Young said consume about 340,000 pounds of uranium a month.
The facilities in Japan, while over 40 years old, are designed very differently from the Chernobyl reactor, with additional containment vessels to prevent a lethal explosion.
On Monday, in response to public pressure against nuclear development, some European countries announced delays or changes to their nuclear energy plans.
Analysts said countries with contracts in place to build new reactors would face expensive break fees if plans were canceled, and future energy plans for numerous nations are dependent on the addition of nuclear power.
"We remain extremely optimistic on the outlook for uranium and nuclear fuel generation," Young said in a note. "We believe the reactor buildout that is occurring in China, India and Russia will continue."
NUCLEAR CANADA