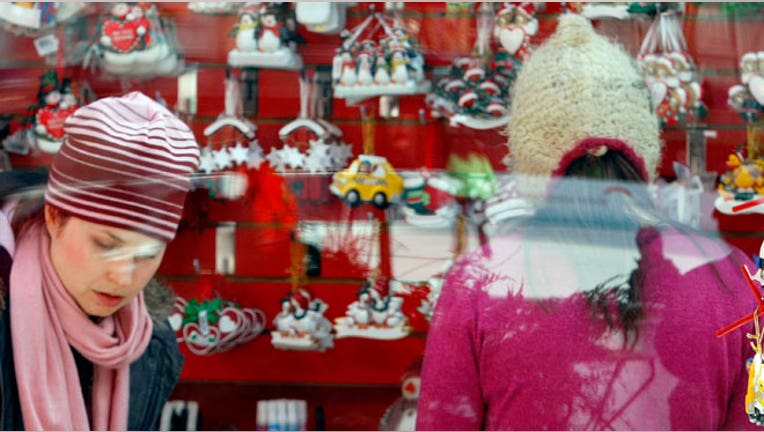 Led by improvements in consumer confidence, the National Retail Federation is estimating that holiday sales this year will grow by 4.1% to $586.1 billion.
That's higher than the average 10-year holiday sales increase of 3.5% and puts sales on track to rise above the $462 billion recorded in 2011.
Retail industry groups across the board have been calling for higher 2012 sales during the most important shopping season of the year as consumer confidence improves.
While political and economic uncertainties related to the U.S. presidential election and fiscal cliff continue to weigh on demand, the confidence in retail sales' potential this holiday season is a sign that retailers are gearing up for a rebound.
Retailers are hiring more in preparation for the uptick in demand and the NRF forecasts companies in total will hire 585,000 to 625,000 seasonal employees this year.
Kohl's (NYSE:KSS) and Macy's (NYSE:M) have already announced plans to increase holiday hiring in 2012, together looking to employee more than 132,700 from now through the end of December.
"This is the most optimistic forecast NRF has released since the recession," NRF CEO Matthew Shay said in a statement. "In spite of the uncertainties that exist in our economy and among consumers, we believe  we'll see solid holiday sales growth this year."
Meanwhile, Shop.org for the first time in its history released its 2012 online holiday sales forecast on Tuesday, expecting those sales to grow 12% over last year to as much as $96 billion as consumers continue to peruse websites for retailers' web-only discounts and default on the convenience of online shopping.
"Online retail has been a bright spot for years and we don't expect that trend to change anytime soon, especially with the growth in mobile," Shay said.