Note To Senator Warren: Citigroup Is Spying On You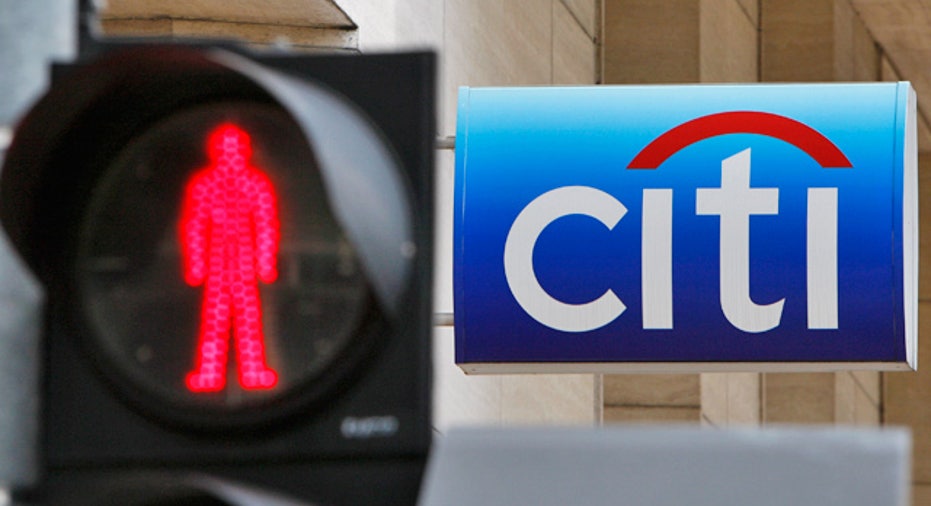 Note to Senator Elizabeth Warren, (D-MA),: Citigroup (NYSE:C) is spying on you.
The big New York-based bank -- which barely survived the 2008 financial crisis -- now has researchers monitoring comments and speeches made by the firebrand Massachusetts senator, focusing on her comments about financial regulation and the future of Citigroup, people inside the bank tell FOX Business.
The surveillance effort is being conducted by Citigroup's marketing department, which is worried about possible reputation damage given Warren's well known animus toward the big banks. It began after comments Warren made about Citigroup on the Senate floor in December of last year where the Democrat criticized Citigroup's lobbying efforts to water down the Dodd-Frank financial reform law, and called for Citigroup to be broken up.
Among other jabs at the bank, Warren said: "There's a lot of talk coming from Citigroup about how Dodd-Frank isn't perfect. Let me say this to anyone who is listening at Citi: I agree with you. Dodd-Frank isn't perfect. It should have broken you into pieces."
With that Citigroup's marketing team launched a program to keep close tabs on Warren's anti-bank attacks, and try and determine if it has caused any lasting damage to Citigroup's brand. The bank is particularly concerned about the spill-over effect of Warren's attacks as they spread through social media outlets like Twitter. Warren's Dec. 12 Senate floor speech went viral on the Internet and was viewed more than 622,000 times on YouTube.
People inside the bank tell FOX Business it's unclear if the damage from Warren's broadsides is hurting Citigroup's relationships with major clients.
"This is a work in progress," one Citigroup executive with knowledge of the matter said. This executive, who spoke on the condition of anonymity out of fear of reprisal from his employer, said senior executives at Citigroup, including Chief Executive Michael Corbat, are concerned that Warren's attacks might gain traction in the general public. With that, she can prod Democrats including the likely 2016 presidential nominee Hillary Clinton to impose stricter bank regulations, and possibly break up the big banks into smaller units as she said should be done in her speech.
Another big fear from inside bank: That Warren herself runs for president on a platform of bashing the big financial institutions.
A Citigroup spokeswoman would not deny that the bank is keeping close tabs on Warren since the speech: "As we have for years, and as most companies do, Citi follows many different topics that could impact our franchise, but we focus on issues, not personalities."
A spokesman for Sen. Warren didn't return telephone calls or emails for comment.
Warren has been a consistent critic of the big banks as an academic, and then as adviser to Congress on the massive bailouts following the 2008 financial crisis. During the financial crisis, Citigroup became a poster child for the ills of the banking system since it received hundreds of billions of dollars in government aid, and had on its board of directors, Robert Rubin, the former treasury secretary to president Bill Clinton.
Rubin was instrumental during the Clinton years in ditching the Glass Steagall law, passed during the Great Depression, which prevented banks with federally insured deposits from merging with Wall Street trading houses. Citigroup became a fully legal entity once Glass Steagall was replaced, and many critics such as Warren have vowed to bring back Glass Steagall as a way to reform the banking business.
In 2013, Warren became the U.S. senator from Massachusetts, and a member of the Senate banking committee, where she continued to attack the power and influence of the big banks. She has noted, for example that President Barack Obama's current Treasury Secretary, Jack Lew, was also an executive at Citigroup. But it wasn't until the December 2014 speech, where she directly and stridently called for Citigroup to be broken up, did senior officials become so worried that they began a formal effort to monitor her activities.
Some big banks have also threatened to withhold campaign contributions to Democrats if Warren doesn't soften her anti-bank rhetoric.