Dairy alternatives are on a tear: Can milk make a comeback?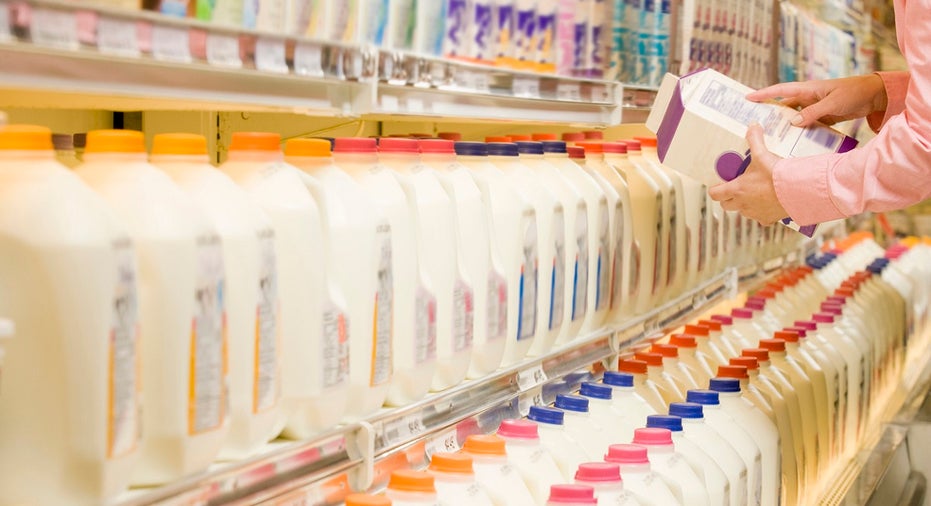 The dairy industry says milk "does a body good," but slipping sales are forcing companies to rethink their marketing approach.
Over the past 10 years, global retail sales for dairy alternatives have soared at a rate of 8% annually, representing 12% of the total fluid milk sales globally in 2017, according to Euromonitor.
The key drivers for the category are soy milk, which globally accounted for 39% of sales, and almond milk, which dominates the U.S., making up 68% of sales.
While alternatives only make a small (about 3%) slice of the $600 billion global dairy industry, the upward trend is still causing concern, according to Tom Bailey, a Rabobank analyst.
"Sales of fluid milk globally have fallen 3.5% in the five years to 2017 vs. dairy alternatives, which have grown 4% over the same time," Bailey tells FOX Business. "This is somewhat baffling, and the dairy industry rightly points to nutritional and flavor superiority of dairy compared to plant-based beverages."
Bailey says marketers of dairy alternatives have been doing a better job of "connecting emotionally with consumers" in recent years by plugging their products as "healthier" and "more sustainable."
Nondairy milk sales in the U.S. increased 61% from 2012 to 2017, and almost one in five of the Americans polled said they are drinking less dairy milk because of health concerns, according to the research firm Mintel.
Additionally, competition has intensified as biotechnology has entered the arena as proteins are extracted through the biofermentation of flax and hemp seeds.
"The alternative category is likely to continue on trend for years to come, but we do anticipate a slowdown as milk products increasingly innovate and align themselves with mainstream consumer trends," Bailey says.
He adds that traditional milk can make a comeback by focusing on reinventing itself and by "bringing new and interesting products to consumers" because dairy still wins "in terms of traditional metrics for retailing such as price, taste, nutrition and clean labels.
"So, it's just about finding the right balance of product and marketing to leverage those core strengths, and we have seen some do this already," he says.