Nissan Beats the Street, Says Output Will Normalize by October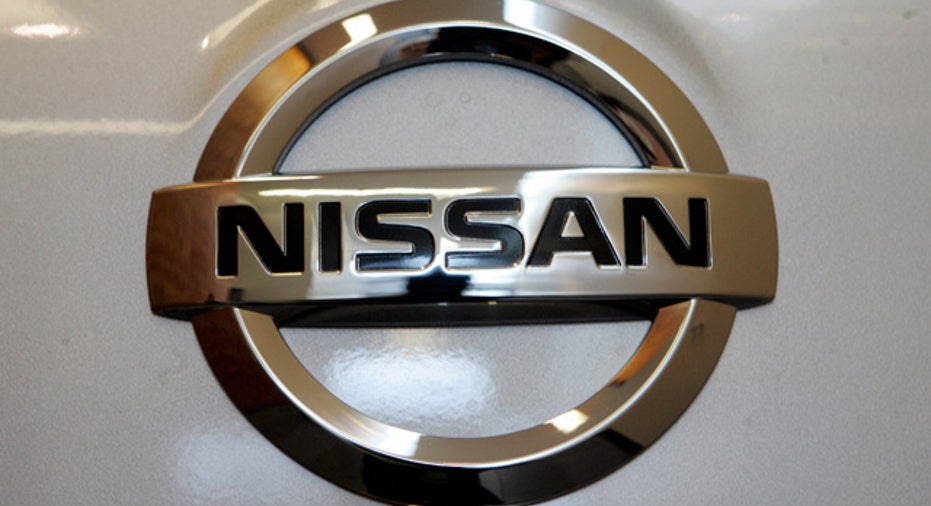 Nissan Motor Co. produced a stronger than expected 7.2 percent rise in quarterly operating profit despite Japan's biggest earthquake on record and predicted its global output would return to normal by October.
That would see the maker of Tiida and Altima models return to normal production at least a month ahead of rival Toyota Motor Corp (NYSE:T) and adds to hopes that the global parts bottleneck for automakers resulting from the March 11 Japan quake and tsunami will be resolved sooner than thought.
Toyota said on Wednesday that production would gradually begin to normalise in June, as much as two months earlier than expected.
Renesas Electronics Corp, a chipmaker severely disrupted by the disaster and a major supplier of microcontroller units to Nissan, said on Wednesday that shipments would fully recover by the end of October.
Like its peers, Nissan, Japan's No.2 automaker, offered no outlook for the business year to March 2012, citing uncertainties over the pace of recovery lower down in the supply chain following the earthquake.
"I think the picture of our own plants now is stabilised, but the picture coming from the suppliers is still being worked on," Nissan chief executive Carlos Ghosn told a news conference. He said the availability of electricity from nuclear power plants was also a concern.
"If we have no cars, there's no way you're (not) going to lose market share," he said.
"It's unfortunately very frustrating for everybody, but in reality people need cars and are not going to wait for us for six months. We're going to have to accept the fact that in some markets we're going to have significant loss in market share."
Ghosn stressed, however, that Nissan's sales momentum had been among the strongest in the industry until the quake struck, and that he expected that momentum to return in the second half of the business year when Nissan makes up for lost production.
Key markets, including the United States and China, would be given priority.
"The bottom line is there is no doubt for me that from what we're seeing today... 2011 should be a progress in terms of sales compared to last year," he said.
Nissan plans to provide its forecasts for the current business year to March 2012 before its annual shareholders meeting, usually at the end of June.
January-March operating profit at Nissan was 88.6 billion yen ($1.1 billion), above an average forecast of 78.9 billion yen in a survey of 15 analysts who revised their numbers after the quake, according to Thomson Reuters I/B/E/S.
Nissan, unlike Toyota and Honda Motor Co, reports under Japanese accounting rules and its profits from China are included at the operating level. That makes comparisons of the results difficult.
Nissan's quarterly net profit was 30.8 billion yen, reversing a year-ago loss of 11.6 billion yen.The firm, which relies far less than Toyota on home production, boosted its revenue by 10 percent to 2.35 trillion yen, helping it overcome an extraordinary loss of 39.6 billion yen resulting from the quake.
Its retail sales in the quarter jumped 15.6 percent to 1.167 million vehicles despite a 22 percent drop in Japan.
A wide-ranging consensus among 16 analysts suggested Nissan's operating profit for the year to March 2012 would drop 48 percent from a year earlier to 280.0 billion yen, but climb to 718 billion yen in 2012/13.
Until the 9.0-magnitude earthquake and tsunami that destroyed much of Japan's northeastern coast, Nissan had been on a steady growth path as Ghosn pushed the automaker into fast-emerging markets such as China, India and Russia.
Ghosn has also raised Nissan's profile in the green-car field with the launch late last year of the Leaf electric car, of which there are now 5,000 on the road globally.
Analysts have lauded Nissan for its aggressive drive to build a global network for production and parts procurement, including through its alliance with Renault SA.
Following the transfer of its March/Micra production to Thailand last year, Nissan is Japan's top car importer so far this year, outpacing Volkswagen AG.
"Renault's participation in Nissan's management has allowed the Japanese car maker to become more open and global than its Japanese peers," said Park Sang-won, an analyst at Eugene Investment in Seoul.
Like Toyota, Nissan has stressed its intention of keeping a certain level of production in Japan even in the face of a strong yen, high labour costs, a shrinking domestic car market and the myriad risks posed by natural disasters.
Ghosn, also CEO of Renault, reiterated his pre-quake pledge to maintain annual output in Japan at 1 million vehicles.
Without retracting that pledge, however, Nissan has sought more ways to shift production out of Japan, including moving Rogue crossover and Infiniti JX SUV output to the United States.
"Do not expect to see any fundamental change in our supply chain and our sourcing strategy," Ghosn said. "But there is some 'kaizen' (improvement) coming from discovering some imperfections that we'll be acting on," he added, without elaborating.
Nissan's shares have held up relatively well since the quake, losing 2.6 percent as of Thursday, compared with falls of 7.7 percent for Toyota and 8.8 percent for Honda.
Before the results were announced, Nissan shares ended the day up 1.4 percent at 795 yen.