Nike Earnings Easily Beat Wall Street's Expectations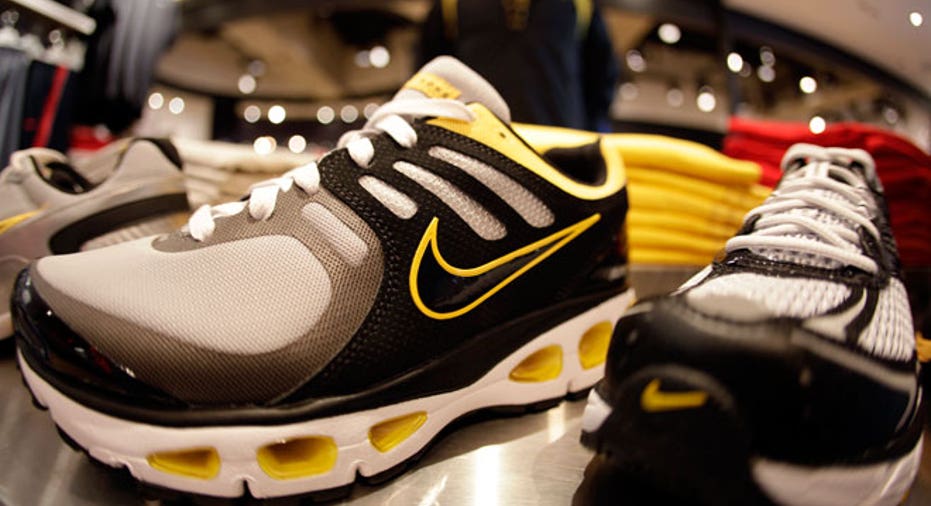 Nike (NYSE:NKE) on Tuesday said strong global demand for its athletic gear helped push quarterly revenue up 18% from a year ago.
Earnings were well ahead of Wall Street's expectations.
The Beaverton, Ore., retail giant said fiscal second quarter revenue was $5.7 billion, up from $4.8 billion during the same quarter last year.
Nike said net income came to $469 million, or $1 per share, compared with $457 million, or 94 cents a year ago.
Analysts surveyed by Thomson Reuters had predicted earnings per share of 97 cents.
"Our strong second quarter results demonstrate that the Nike Inc. portfolio is a powerful engine for growth," Nike's CEO Mark Parker said in a statement.
Nike said growth expanded around the world in every region except Japan.
The company said future orders for delivery at the end of the quarter for the period from December through April totaled $8.9 billion, up 13% from the same time last year.
Nike's shares rose $1.57 in after-hours trading after climbing 25 cents, or 0.27%, to $93.63.