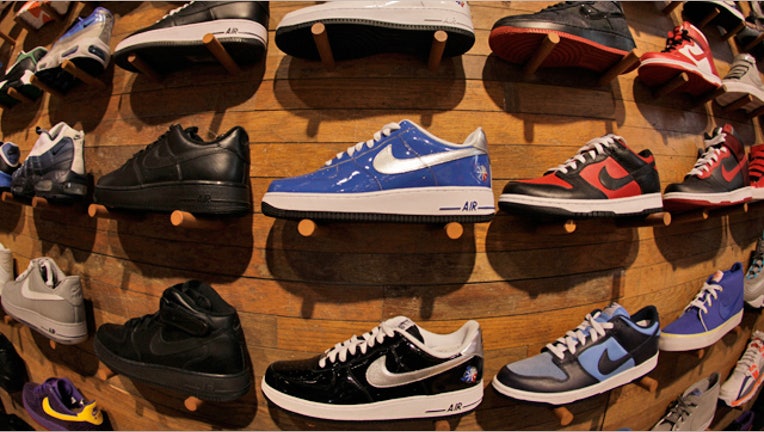 Nike Inc (NYSE:NKE) posted better-than-expected third-quarter results, as revenue increased in all of the company's business regions and profit and sales beat expectations.
The athletic footwear and apparel-maker said net income rose 7% to $560 million in the third quarter, to $1.20 a share, up from last year's profit of $523 million, or $1.08 a share.
Revenue rose 15% to $5.85 billion, up from $5.1 billion one year ago.  The results were above estimates, as the Street had anticipated earnings of $1.17 a share on revenue of $5.82 billion, according to Thomson Reuters.
North American revenue rose 17% during the quarter, to $2.15 billion. Revenue from the company's footwear division rose 18% to $3.35 billion, as apparel revenue rose 13% to $1.46 billion. Equipment revenue rose 15% to $267 million.
Gross margin narrowed to 43.8%, on higher product costs; that's below the expectations for gross margin of 44.5%. Nike inventories rose 32% in the third quarter, due to higher product input costs and changes to the product mix. Worldwide futures orders totaled $9.4 billion at the end of the quarter, an increase of 15% over the number of orders reported for the year-ago period.
The company said it bought back 2.5 million shares for $239 million during the third quarter, and boasted of its strong quarterly results, crediting its focus on innovation to drive new products and services and drive shareholder value.
"The environment remains volatile, but I'm optimistic about the future," said Mark Parker, President and CEO, Nike, in a release. "We're starting a great season of major sports events and we have a pipeline full of innovation to fuel growth over the long term."
Shares of Nike rose 55 cents, or half a percent, in the regular session on Thursday, finishing the day at $110.99 a share. The stock rose nearly 1% in after-hours trading.