Niche Daily Deals: From Books to Hog Slaughtering, There are Deals for Everyone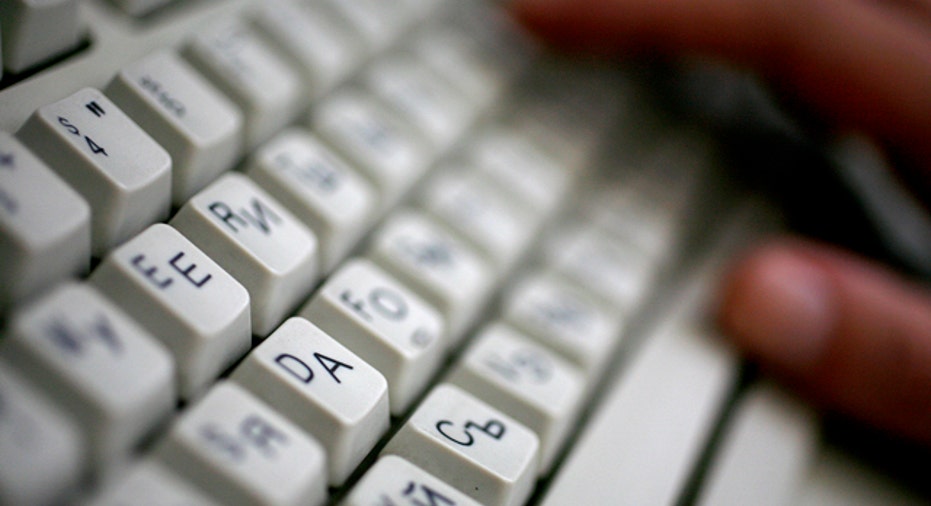 From discount organic wine to 30% off an oil change, you can find every kind of deal imaginable on the Web if you just know where to look. In the wake of the unprecedented success of daily deal sites like Groupon and Living Social, niche daily deal sites looking to serve a more targeted market are popping up with some pretty unique offers. Here's a look at six sites offering shoppers a better way to get discounts on exactly what they're looking for.
1.) Book Perk 
Average Discount:  20%-30%
Areas Served: National, with a focus on New York for literary products and events
Sample of Products Offered: Autographed copies of books, boxed book sets, literary-themed tote bags, coffee mugs and more
Average Item Cost: $7-$75
Book Perk is the daily deal site for the book lover in your life. A division of Harper Collins, the site sells books and author merchandise and allows book worms to enter contests for one-of-a-kind experiences including author meet-ups and book launch parties.
"We facilitate an online community of book lovers and author fans who interact daily," says Book Perk publicist Jessica Barraco. "It's great when people visit the site to simply buy a book, but we offer more than just flash sales and discount offers."
Book Perk currently has 90,000 subscribers, and approximately five new offers are launched each week, according to Barraco.
She says the traffic on the site is 50% shoppers and 50% people looking to enter a sweepstakes or join in a conversation about their favorite novel or author.
2.) Wellyfish
Average Discount: 35%-50%
Areas Served: California and New York with plans to expand
Sample of Products Offered: All things health and wellness including massage, yoga, organic food, supplements, essential oils, workshops and retreats, raw chocolate and tarot readings
Average Item Cost: $30 to $100
"Unlike Groupon or LivingSocial, we aren't going to feature 50 massage therapists or 100 yoga studios in a year," says Co-Founder Tamara Iglesias. "We want our customers to cultivate long-term relationships with our vendors instead of just buying one deal and waiting for the next offer to come along from a different vendor."
Wellyfish offers three deals per week and never features more than three vendors in a particular category during the year. Each deal is limited to 20 and 50 buyers, and 100% of Wellyfish vendors have requested to be featured again, according to Iglesias.
"We are hand-curating the deals we offer. We've found that by doing things on a more personal level we can offer a valuable discount to our customers and keep our vendors making money and gaining repeat customers," says Iglesias.
3.) Man Deals: 
Average Discount: 50%-90%
Areas Served: Seattle, Tacoma and Puget Sound, Wash.
Sample of Products Offered: A variety of classes including how to butcher a pig and paragliding, gun range shooting outings, tours of distilleries and cocktail tastings
Average Item Cost: $25-$75
"We are a daily deal site, but we're trying to create more of a feel that we are a club that guys belong to," says CEO and Founder Coby Dilling. "We don't offer Brazilian waxes or pedicures."
With 10,000 subscribers, Man Deals' customer base is 70% male and 30% women.
"A lot of times guys will show up at an event and say, 'I don't know why I'm here, my girlfriend got me this for my birthday,'" says Dilling.
Dilling says hands down the most popular Man Deal ever offered was a class with a local butcher in which he taught a class how to butcher two pigs, examine cuts of meat, and pair their pork with a fine wine.
4.) Jewpon 
Average Discount: 30%-50%
Areas Served: Products can be shipped nationwide; Miami, Los Angeles and New York for events
Sample of Products Offered: Handmade products from Israel, yarmulkes, music CDs, comedy shows, kosher wine and food
Average Item Cost: $10-$35
Jewpon CEO Ezzy Duchman says that his company was spurred by the need to offer kosher or Jewish products to a wider audience.
"We came to the conclusion that Groupon's subscriber base just wasn't interested in kosher or Jewish products, plus kosher merchants like us wouldn't get much new business with Groupon anyway, so the idea for a niche kosher and Jewish community daily deal site was born," Duchman says.
Jewpon's more than 40,000 subscribers range from the traditional affiliated Jew to the ultra orthodox, says Duchman.
"We've noticed as we've grown that the orthodox Jewish community has become the majority of our subscribers and make more purchasers of deals than others."
5.) Troop Swap  
Average Discount: 50%
Areas Served: Some items ship nationally, but for in-person experiences and services, cities include Hampton Roads, San Diego and Washington, D.C.
Sample of Products Offered: Skydiving experiences, oil changes, food, clothing, toys and household items
Average Item Cost: $25 to $75
With more than 40,000 members, the Troop Swap community is open only to active servicemen and women and their families, and military veterans. The company, founded by former Army Captain Blake Hall, also gives back 10% of its profits to the Wounded Warrior Project.
"Our vision is to be an Amazon meets eBay for the military," says Hall.
In order to ensure vendors that their discounts are being passed along to members with qualifying military connections, a member of the Troop Swap team verifies each person who signs up for the site.
"Until we launched, if Dominos wanted to create a discount for food that would benefit military families, they had no way of proving someone's affiliation online," says Hall. "We are a safe, secure community where military families can engage with one another and get some great discounts."
6.) Cinderella Wine  
Average Discount: 10% to 70%
Areas Served: National, but check the site to see if your state allows wine to be shipped
Sample of Products Offered: Top flight wines from California, France, Italy, Spain and Africa
Average Item Cost: $7-$100
With 300,000 subscribers, Cinderella Wine is a division of WineLibrary.com that offers two unique deals daily. Brandon Warnke, vice president at Wine Library, says that free shipping on most orders and a wide selection are what have helped make Cinderella Wine a success.
"You never know if we're going to have a wine that we reduced from $8 a bottle to $6.75 a bottle or a $200 bottle that's now on for $100," says Warnke. "It's a great opportunity for people to try a wine they maybe haven't tried before."
Cinderella Wine only sells to individuals, not to companies or restaurants, and Warnke says to check your state's policy when it comes to having wine shipped in from out of state.
"Not only do the laws vary from state to state, but new laws get put in place and policies change every day," he says. "It's the most frustrating part of the business."