NFL, Under Armour and GE Invest in Concussion-Fighting Technology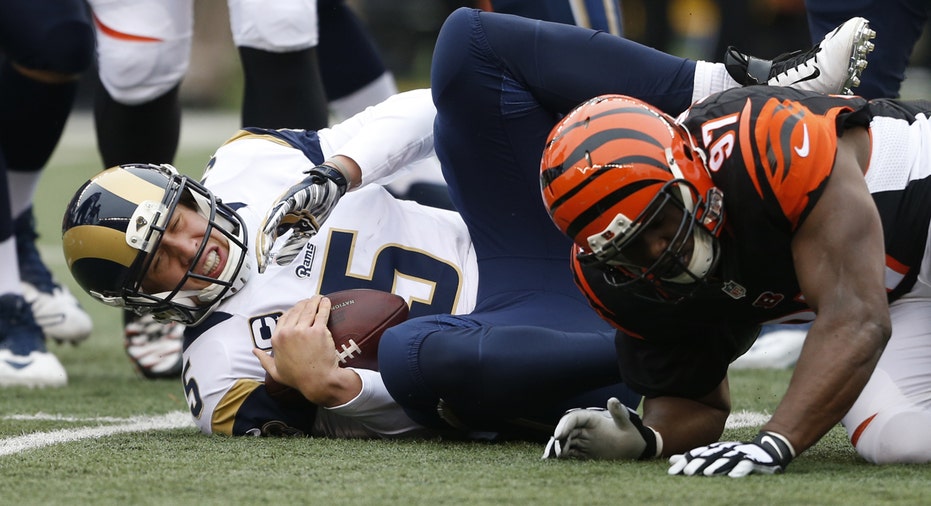 The National Football League, in partnership with Under Armour (NYSE:UA) and General Electric (NYSE:GE), awarded three innovators who created technologies designed to combat head injuries.
The U.S. Army Research Laboratory, the University of Washington and Detroit-based Viconic Sporting won Head Health Challenge II, which sought new materials that can protect athletes from traumatic brain injuries and new tools that track head impacts in real time.
Army researchers developed helmet tethers that adjust to the rate of movement. The straps increase resistance during quick head movements, such as when a player is tackled and hits the ground. At low speeds, the straps provide free range of motion.
The University of Washington is working on a football helmet with an impact-absorbing structure.
Viconic Sporting's product is a turf underlayer that cushions impact. The company is exploring how the material can protect against head and lower limb injuries.
The NFL is investing millions of dollars in search of ways to limit concussions, a problem that has plagued the league and its players.
The Head Health program, which began in March 2013, includes a four-year, $40 million research and development program. The NFL, Under Armour and GE offered $500,000 grants to participants. In total, they will make up to $20 million available to organizations that are working on new technologies.
Challenge I featured new methods of detecting a concussion. Challenge III will focus on the further development of materials that absorb energy.
In 2013, the NFL introduced a new concussion protocol that requires an independent doctor to examine players on the sideline. Players diagnosed with a concussion must complete a gradual recovery process before returning to action.