NFL Not Planning Major Security Overhaul After Brady Jersey Snafu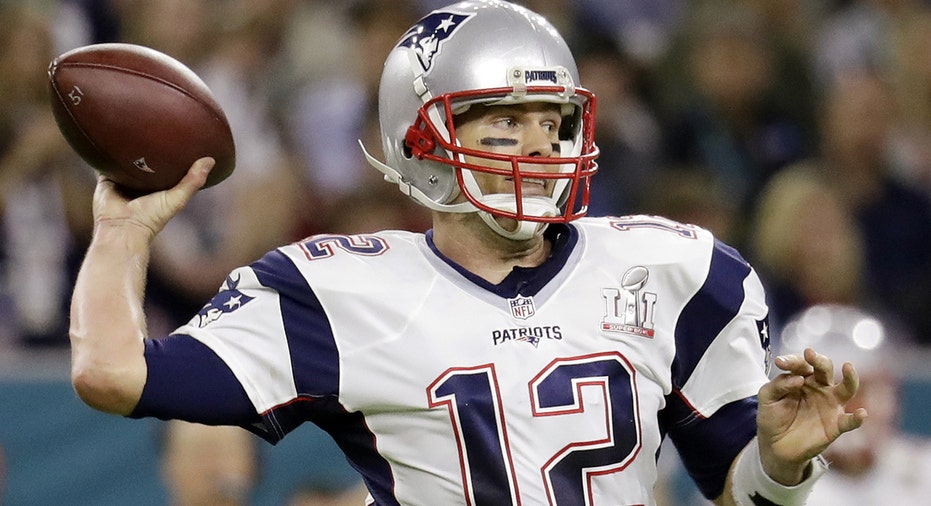 The NFL said Tuesday it is not planning any extraordinary changes to its annual review of security procedures this offseason, even after the high-profile theft of New England Patriots quarterback Tom Brady's Super Bowl jersey from the team locker room reached its surprising resolution.
"We always review our procedures and will do so again this offseason," an NFL spokesman told FOX Business on Tuesday, when asked if the league planned to overhaul its press credentialing process.
After a lengthy criminal investigation, authorities announced this week that they discovered the missing jersey Brady wore during Super Bowl 51 last February, along with the Patriots star's missing uniform from Super Bowl 49 and other pieces of NFL memorabilia, in the possession of a credentialed member of the international media. The two stolen Brady jerseys, which were found in Mexico, are worth an estimated $800,000 combined. Both jerseys are currently being authenticated by authorities.
Houston Police Chief Art Acevedo was critical of the NFL's Super Bowl security during a Monday press conference.
"I just hope that the NFL security takes a look at [its procedures], because they are the ones responsible for security in the locker rooms," Acevedo said. "They really need to check their protocols and their efforts, because this is at least two jerseys that we're aware of, and obviously it required a response from the Houston police department and other departments to recover them."
Brady told reporters that he discovered his jersey had been taken from a bag in his locker just moments after leading the Patriots to a 34-28 overtime victory against the Atlanta Falcons at NRG Stadium in Houston, Texas.
NRG Stadium is home to the NFL's Houston Texans. A team representative said "security procedures for the Super Bowl were handled by the NFL," adding that the Texans remain "confident" in their vetting process.
"While we are always looking for ways to improve, we feel confident in our game day security procedures, protocols and credentialing system," a Texans spokesperson told FOX Business.
Patriots representatives did not immediately respond to FOX Business' request for comment on potential changes to their security procedures.