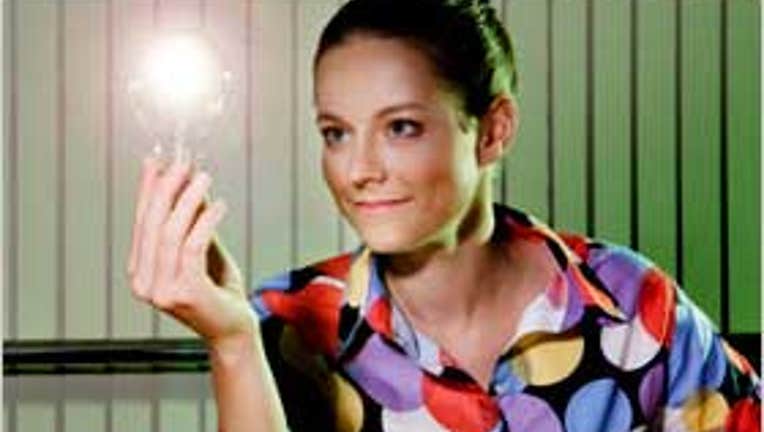 For a few years after its 2004 launch, John McCarty's real estate business hummed along nicely. Reno, Nevada-based Suxess Inc. would buy houses at courthouse sales and foreclosures, renovate them, and resell them. Simultaneously, it would help the previous owners rebuild their lives with a 12-month, step-by-step financial rehabilitation program.
Then the housing bubble burst, and by 2008 McCarty found himself writing checks, instead of cashing them, to get rid of inventory. With his wife expecting their first child, he had to act. His move: Team with a friend to launch a business designing and producing fluorescent lighting fixtures.
Sometimes change manages youEmbracing change is a prerequisite of success for most small-business owners, but it can be fraught with risk. In McCarty's case, the stakes could not have been much higher. Shortly after he committed to his new venture, his wife's employer folded, robbing the couple of the stable income and health insurance coverage that was to tide them over while Lux Dynamics got off the ground. "I had no choice but to make this thing work," he recalls.
The odds were long. McCarty calculated that the company would need $220,000 to get off the ground, but the partners only had $70,000 — and with the economy on the skids, raising outside capital was out of the question. McCarty also knew nothing about the lighting business, which was filled with established competitors, many operating out of foreign countries with low labor costs.
Creating competitive advantage, taking advantage of demandOn the plus side, McCarty was an architectural engineer with an MBA and a few patents to his credit, so he wasn't wholly unequipped to start a manufacturing business. And while he didn't know anything about the lighting industry, his partner, a 20-year veteran of lighting sales, did.
What's more is that his partner had developed an idea for a new type of lighting fixture that could outperform existing models by using extruded aluminum for the housing rather than stamped steel. Steel traps heat generated by light bulbs and shortens the life of the ballast — the component that controls the starting and operating voltage of the light bulbs. By contrast, aluminum housing absorbs and dissipates heat, extending the life of the ballast.Also, electric utilities across the country were offering owners of commercial and industrial buildings rebates to replace metal halide lighting fixtures with energy-efficient fluorescent fixtures. Assuming Lux could deliver the goods, McCarty reasoned, those rebate programs would drive demand for its products even during a weak economy.McCarty plunged into the venture, immersing himself in the details of the lighting business and substituting his own sweat equity for the partners' $150,000 shortfall in startup capital.Creative cost managementParsimony was a given. "We watched every penny," McCarty recalls. So was creative thinking. Drawing on his partner's expertise in lighting, McCarty designed the dies for the aluminum extrusions and negotiated favorable payment terms with a vendor in South Carolina who could produce them. He also contracted with a nonprofit organization that employs handicapped and mentally challenged workers to assemble the lighting fixtures.That allowed Lux to pay for assembly at a per-piece rate, keeping labor costs in line with sales. In the end, Lux couldn't match the prices of its cheapest competitors, but it could offer a highly efficient, U.S.-made product that carried a 10-year warranty, which is double the industry norm.After three months in design and three more in certification with Underwriters Laboratories, Lux landed its first order. Within 13 months of launch, the company was producing 1,000 fixtures a month. In 2009 the company generated $1 million in sales, and this year it's on track to hit $2.2 million. In April, McCarty was able to buy out his business partner.Lessons learnedFor McCarty, Lux Dynamics' early success is just more proof that hard work and creative thinking can carry small-business owners a long way, even when they're charting what may be, for them, new territory."I'm a firm believer in 10,000 hours — that in 10,000 hours anybody can become an expert in anything," McCarty says, referencing the theory espoused by author Malcolm Gladwell in his 2008 best-seller "Outliers."During the launch of Lux Dynamics, McCarty says, he continued his lifelong habit of working 80 hours a week, which meant he was on his way to becoming an expert in his new business within 2.4 years (with no vacations, of course)."The real challenge of entrepreneurism is this," he says. "Are you willing to put in 2.4 years of your life at 80 hours a week for next to nothing? Once you are able to make that commitment and accumulate your hours, you can succeed at almost anything you do."That's good advice for any entrepreneur seeking to revitalize his or her business by taking it in a new direction.Randy Myers is a former reporter and editor for Dow Jones, where he wrote for The Wall Street Journal and Barron's. Randy is a contributing editor for CFO, Corporate Board Member and Plansponsor magazines.
* For more articles like this, visit www.businessonmain.com. The Fox Business newsroom was not involved in the creation or production of this special advertising section.