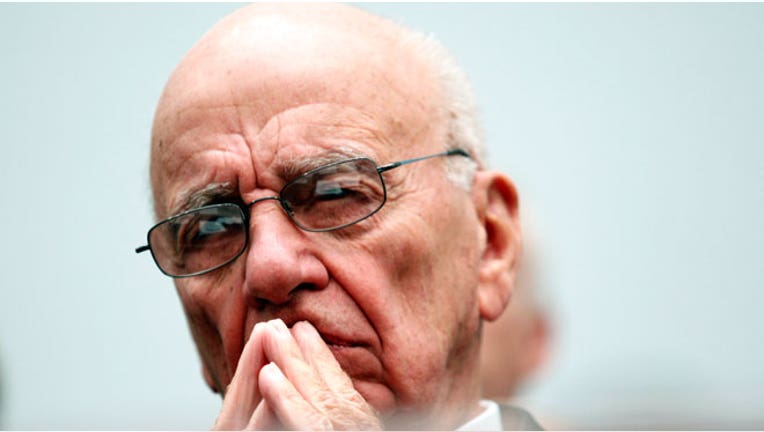 Rupert Murdoch revealed plans on Tuesday to name News Corp.'s (NASDAQ:NWSA) new entertainment company 21st Century Fox, ditching previously announced plans to name it the Fox Group.
The move elevates News Corp.'s film businesses, which are headlined by Twentieth Century Fox, the studio that has put out recent blockbuster movies such as Avatar and Life of Pi.
"After much exploration, and valuable input from our executive team, we've chosen the name 21st Century Fox to take us into the future," Murdoch said in a memo to employees. "We haven't forgotten our roots in the entertainment world."
Murdoch, who will serve as chairman and CEO of the new company, said the new name "draws upon the rich creative heritage of Twentieth Century Fox, while also speaking to the innovation and dynamism that must define each of our businesses through the 21st Century."
News Corp. is the parent of FOX Business.
In addition to the film studios, 21st Century Fox will house a slew of television networks, including the FOX News Channel, Fox Sports Network, National Geographic Channels and FX.
News Corp. previously planned to name the new entertainment company the Fox Group.
Under pressure from shareholders disappointed by weakness in newspaper sales, Murdoch announced plans last year to split up News Corp.'s entertainment and publishing assets through a spinoff of the latter.
News Corp. said the separation is still subject to final approval from the board of directors, shareholders and regulators.
The publishing company will include a number of big-name titles, including The Wall Street Journal, the New York Post and HarperCollins.
Shares of New York-based News Corp. were unchanged in after-hours action after rising 3.06% to $31.44 during regular trading on Tuesday.