New Tesla is Fastest Car on the Market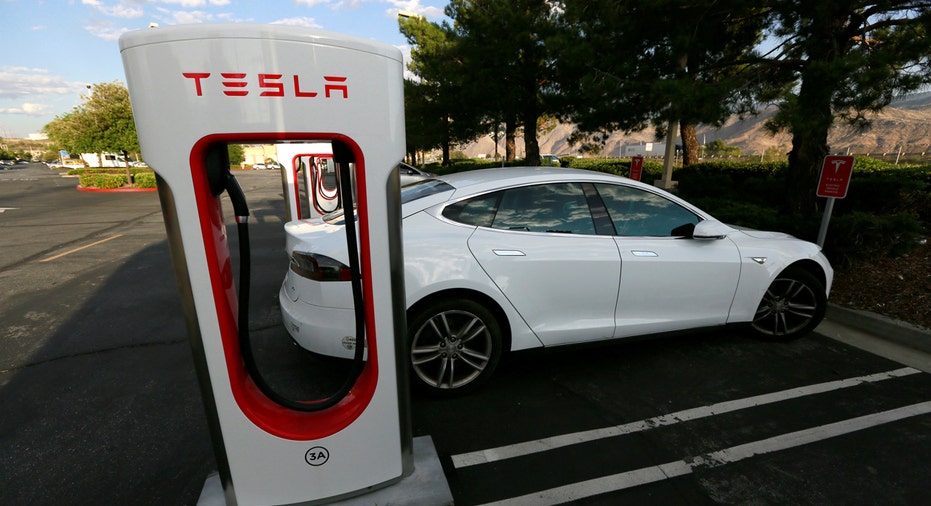 Tesla Motors (NASDAQ:TSLA) has turned the Model S into the quickest production car on the market.
Tesla said Tuesday it has added a 100 kilowatt-hour battery to its stable of power options for the Model S and Model X electric cars. Equipped with the new battery, the Model S P100D can go from zero to 60 miles per hour in just 2.5 seconds, making it the third fastest car ever produced according to Tesla.
The company conceded that the Ferrari LaFerrari and Porsche 918 Spyder were quicker, but both cars were limited-production vehicles and are no longer being built. The Bugatti Veyron 16.4 Super Sport, which has also sold out, had an advertised speed that matched the Model S P100D at 2.5 seconds.
The Model S P100D with Tesla's "Ludicrous" mode has a starting price of $135,700 including the destination fee. The performance version of the sedan has dual motors, Brembo brakes and an air suspension upgrade.
The Model X P100D crossover has a zero-to-60 time of 2.9 seconds. Its starting price is $136,700. Tesla says the Model X P100D is the world's fastest SUV.
Tesla made the announcement after CEO Elon Musk teased on Twitter (NYSE:TWTR) that a product reveal was on its way.  The 100 kWh battery allows the Model S to travel an estimated 315 miles on a single charge, making it the first electric car to surpass the 300-mile mark. The Model X's estimated max range is now 289 miles.
Tesla is only offering the 100 kWh battery as part of its performance packages for the Model S and Model X. The cars are available to order starting Tuesday.
Current owners can upgrade for $20,000. The price tag includes the cost of installation and recycling their old 90 kWh batteries. Customers who have ordered a P90D but are waiting for delivery can get the 100 kWh battery instead for an extra $10,000.