New Technology For Managing Remote Workers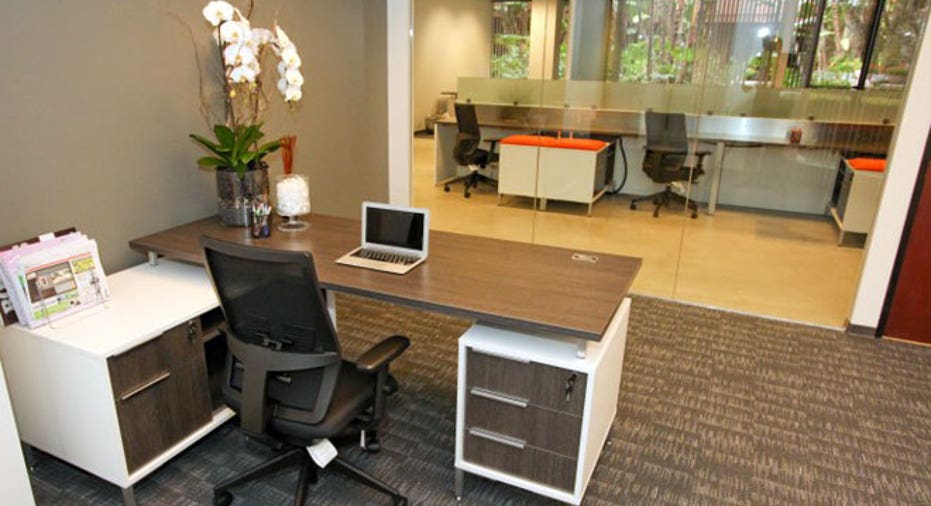 In today's office environment, managing remote employees can be a difficult task.
From keeping them motivated to simply ensuring they're working the hours they're supposed to, employers with remote workers can have their hands full trying to ensure they're getting the most out of them.
A number of companies are now using new technology tools to help manage the process, including time card software. Mark Nemtsas, the owner and founder of Timesheets MTS Software, saidthe software is designed to replace paper time sheets, punch clock machines and time card machines.
"Time card software collects information about when employees arrive at work, when they take breaks and when they leave for the day," Nemtsas told BusinessNewsDaily. "The software will store this time card information and make it available to payroll staff and managers so they can run reports to work out employee payroll, what employees are spending their time on and who is or isn't at work."
One benefit of time card software is that it helps with managing remote and offsite employees, Nemtsas said. In these instances, he said a Web-based system, like his company's Online Time Clock MTS, is needed.
"Such a system should allow employees to clock in or out with any Web-enabled device or perhaps via an app on a smartphone," Nemtsas said. "The data will be recorded back to a central server where it can be easily reported on by payroll staff."
The software also has a number of other benefits, said ShopClock's Jerry Morlock. He said the main advantage to using time card software is that it saves time employee time.
He said for an employee, the process of calculating the amount of time worked from a list of start and stop times can be laborious and error-prone. With computers, the data is automatically calculated.
"The result is accurate data and a terrific saving in processing time, which translates to a saving in dollars," Morlock said. "This saving alone normally pays for the software."
The software also helps with communication issues between employees and the human resources department, as it includes built-in features for requesting time off or letting an employer know when an employee forgot to clock in.
"For an office with two or three employees, it may not be a big deal, but for a company with multiple locations and dozens of employees, it becomes extremely important," he said. "It's one of the major communication links between the HR staff and the employees."
Joni Loveless, vice president with Hawkeye Technology Inc., a provider of the time clock software TimeClick, said there are also environmental benefits to choosing the software over a paper alternative.
"Reports from the time card software can also be saved electronically, helping small businesses eliminate paper waste," Loveless said.
While there are a number of benefits that come with time card software, Nemtsas said there can be a few downsides if the right software isn't chosen or if it isn't properly implemented. Any time computers and software are involved, there is the potential for technical problems, he said.
"Computers can fail and the time card software can be incompatible with new operating systems," Nemtsas said.
Additionally, he saidemployee resistance to the software can be a problem.
"Some employees will hate the idea of a system that can track their times accurately and cannot be manipulated," Nemtsas said. "This problem is more of a cultural one rather than a drawback of the software itself."
For businesses considering adopting time card software, Loveless said there are a number of features and tools they should be looking for. First, she said business owners should look for software that includes a free trial version so they can give it a test drive before shelling out any money.
"Free trials are a great way to get acquainted with new software," she said. "They give you an opportunity to explore the features and get a feel for the utility and ease of use, and can be a great way to do side by side comparison of competing alternatives."
Since computers and software can be finicky, Loveless said the best time card software options offer top-notch technical support via email, live chat and phone.
"Good technical support can spare you hours of frustration and lost time and ensure that you are getting the full benefits of the software you purchase," she said.
In the future, Nemtsas sees time card software completely replacing paper versions, especially with versions for as low as $100.
"Even if you've got just a few employees, you're likely to recoup that cost in time savings in just a month or two if you're currently using a paper-based time card system," he said.
Follow Chad Brooks on Twitter @cbrooks76 or BusinessNewsDaily @BNDarticles. We're also on Facebook & Google+.