New Retirement Travel Option: House Sitting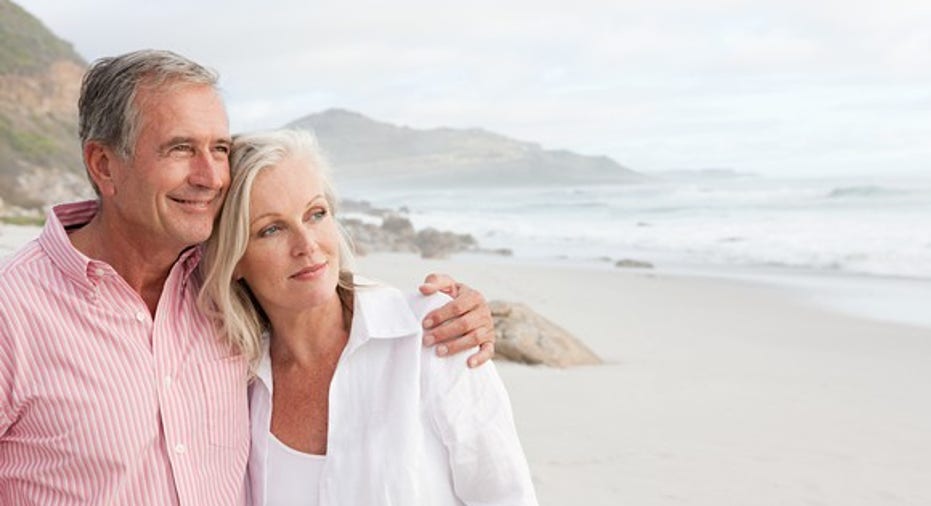 Should you hop on board the Baby Boomer train into the world of a sharing economy?
A report released by PricewaterhouseCoopers estimates that 7 percent of Americans consider themselves providers in the so-called sharing economy. Of those over age 55, 25 percent do. The report estimated that the sharing economy, which totaled about $15 billion in 2014, could grow to $335 billion by 2025.
One company putting a new spin on rental sites like Airbnb and HomeAway is TrustedHousesitters, which connects travelers looking for a place to stay with homeowners that need someone to care for their homes and pets while they are away. Different than Airbnb's business model, the exchange is free.
As the sharing economy is a fairly young and disruptive industry – it isn't fully regulated yet – which means you must protect yourself and know what you are signing up for, and do due diligence to ensure your own safety.
The Society of Certified Senior Advisors warns "before embarking on a gig in this new economy, you should find out what you are liable for and what the company and your insurance will cover. Otherwise you might find yourself having to pay for expenses that surpass the extra income you earned."
With that in mind, here is more information on TrustedHousesitters from the company's CEO Andy Peck.
Boomer: What is TrustedHousesitters and what does it offer?
Peck: TrustedHousesitters is a global community of pet lovers who help each other travel and save money. It enables pet owners to find trustworthy people, who are happy to travel to care for their home and pets, for free, while they are away in return for free accommodation. It provides a win-win for both parties. Baby boomers are the largest segment of users, who are often chosen due to their maturity, life experience and flexibility around time.
They want to travel - from recent independent research carried out for TrustedHousesitters.com it showed 70% of retirees would like to travel twice as much as they currently do, with 58% of those citing accommodation costs as being a factor in preventing them travel and 40% due to inadequacy and expense of pet care costs (average weekly pet care costs = $400).
With free accommodation ranging from a weekend to several months, Boomers are enjoying their retirement travel dreams for less when house sitting - traveling both within the U.S. as well as experiencing being treated like locals in places they may never have discovered without house sitting - from renovated farmhouses in Tuscany to beach homes in Hawaii. House sitting has opened up a whole new way to enjoy retirement travel.
Boomer: What are the costs involved with listing your house with TrustedHousesitters?
Cole: It's simple - for an annual subscription of $99 you create a listing which details your home and pet care requirements and a little about your neighborhood etc. No personal details are given and all initial correspondence with sitters is through the website. Members have access to thousands of sitters and can use the service as many times as they need throughout the year. They also have access to TrustedHousesitters 24/7 Vet Advice Line, manned by qualified veterinary technicians,  throughout their membership which is also available to their sitters when they are away.
Boomer: Are the house sitters screened before being able to house sit?
Cole: When sitters join they can request third party references which include employer, landlord, character or previous pet sits and criminal background checks. Once members begin sitting via the platform, pet owners can leave detailed feedback and ratings which appear on sitter's profiles. Sitters create a profile which also lists details about who they are, why they want to house sit along with photos and video profiles as well as detailing about any previous pet care experience including if they have owned pets previously.
Boomer: What is needed to become a house sitter?
Cole: To start house sitting you need to create a detailed profile. We recommend taking the time to put together the information and request references and a criminal background check, to showcase to potential home and pet owners why you would be their ideal sitter. Once registered you'll receive the latest sits in the areas of interest and you apply through the website to the ones which suit your requirements and experience.
The altruistic dynamic of no money changing hands between parties ensures a level playing field and the foundation for an ideal friendship to form between members as the arrangement provides a great exchange - a pure win-win solution at the heart of the growing sharing economy.