New McDonald's CEO Has Work Cut Out In Changing Times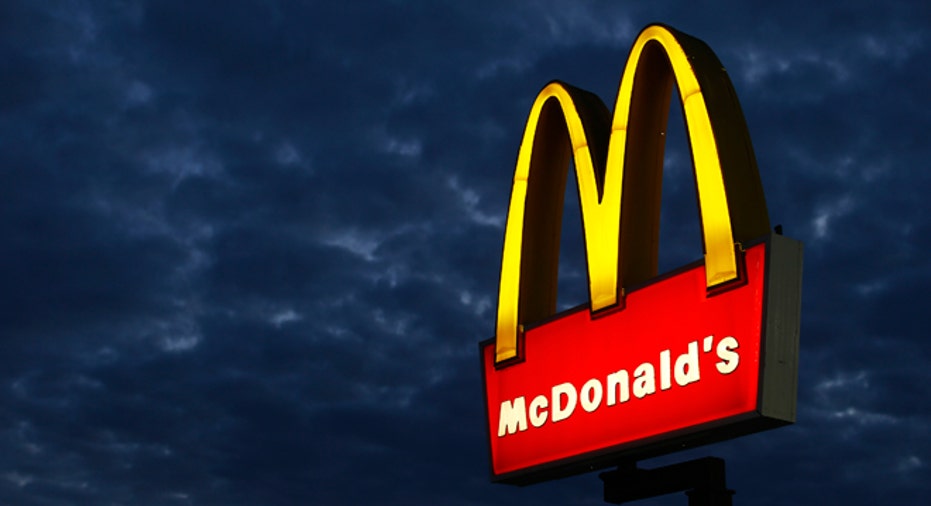 The new McDonald's CEO has his work cut out for him burnishing a tired brand, whether it be convincing teens to order Big Mac's via their ubiquitous devices or bringing back older customers whose fast-food appetites have changed over time.
McDonald's (NYSE:MCD) announced late Wednesday night its CEO of two-and-a-half years, and veteran employee of a quarter century, would retire from his post as chief executive, president, and board member in March. As some see it, the world's biggest burger chain let go its leader, bowing to growing shareholder concern amid increased competition.
Thompson began his career at the fast-food chain in 1990 as an electric engineer. He grew through the company's ranks, serving in key positions including the brand's U.S. president, and global chief operating officer. He landed in the c-suite in 2012, inheriting nine years of global sales growth. But amid that momentum, he faced similar issues the company continues to face: The daunting challenge of maintaining growth, changing appetites and high commodity costs.
And the woes can be seen in McDonald's stock price. During Thompson's tenure, shares tilted up by about a third of one percent, excluding the day following the c-suite shakeup, meanwhile the S&P 500 Restaurants sub-sector rallied 23.7%.
Now, just two-and-a-half years later, the company said he will transition into retirement, as Steve Easterbrook, the company's senior executive vice president and chief brand officer, takes the reins. Like his predecessor, Easterbrook has also grown through the McRanks, serving in leadership roles across the burger chain's global business, including a position as president of McDonald's Europe.
"The time that a board is willing to allow things to work or not work is kind of being shorted by the shareholders."
Unlike Thompson, Easterbrook inherits a struggling chain competing with the growing popularity of fast-casual restaurants like Chipotle (NYSE:CMG), Panera (NASDAQ:PNRA) , Shake Shack  (NYSE:SHAK), and others, as well as a company with four-straight quarters of year-over-year net income declines.
Nicole Miller Regan, managing director and senior research analyst at Piper Jaffray, points out, though, through his last months as CEO, Thompson worked with his team to put in place strategic efforts to lure in the demographic McDonald's once catered to (teens and young adults), as a way to help restore its fading image.
Regan, who has a "buy" rating on the stock, said technology is the biggest problem facing the fast-food titan, and perhaps the most effective way to bring it into the 21st century.
"There are too many problems and too many solutions (offered up). It can't be that complicated," she said. "What they should do now is narrow their approach and prioritize. There's not a clear understanding of the real issues and prioritization in strategy."
On at least the last two of his quarterly earnings conference calls, Thompson talked about launching new ways to incorporate more choices and more individuality at McDonald's – especially through its "McDonald's Experience of the Future" and "Made for You" platforms.
"The back-of-the-house implementation may or may not be there, and that's part of the problem. The real impact will come from that customer technology: Mobile ordering is number one. The customer might not care if loyalty programs play into that. But (consumer facing technology) is a gateway into mobile ordering and loyalty," Regan said.
The millennial problem is a two-fold one facing McDonald's: It doesn't have the technology teens crave, and it isn't keeping pace with those fast-casual competitors. It's a point many commonly criticize McDonald's for, and would like to see more implementation of 'healthy' food options.
But Regan said the best thing it could do is just be itself and drop the salads: If you're a burger chain, be a burger chain.
"Don't try to win back anyone. Keep the core customer and get them to come back more frequently," she said. "Millennials will come for the same reason the Baby Boomers did: It's fast, convenient, and they have choices. It's that simple. They don't need to change the business model."
She added once that technology component is effectively built into the brand, Millennials will start to see it in a new light.
"They can interface the way they want: They don't want a face-to-face. They want to use their device. And it's convenience, and that's what it's going to come down to."
But Michelle Greenwald, marketing professor at Columbia Graduate School of Management disagrees and said the brand needs a fresh focus on locally sourced, farm-fresh ingredients in order to effectively compete.
"They don't have their pulse on where America is going. It's tied to an older consumer," she said. "People want more homemade, tasty, and healthy options – and that's a major overhaul."
Still, Regan said often in customer surveys – be them geographic, demographic, or otherwise – focus on nutrition is "always at the bottom" and the top two concerns tend to be either price or convenience, followed by how good the food tastes, and whether the customer's friends visit the restaurant.
Buffing a Tarnishing Brand Image
When it comes down to brand reputation, Greenwald said the burger giant has a lot of work to do to convince consumers to continue walking in the door after a round of lackluster PR management including China food safety issues, minimum wage debates, what goes into the brand's food offerings, and a wide-ranging, and oft criticized confusing menu.
"Rebranding and changing values should be high up (on the priority list)," she said.
The focus, she argues, should continue to remain on the younger consumers. But when she did a simple Google search to see what was circulating, the results that returned were only of customers complaining, Happy Meal toy ads, and a lot of corny slogans.
"They have no core values that make you feel warm and fuzzy," she said. "They're stuck with their colors, but they're outdated and not contemporary; Ronald McDonald is pretty creepy; the décor reeks of downscale and cheap…the minute you get in there, it smells of fries and its unappealing – everything looks manufactured."
She said though it's a "massive" undertaking, it's one that can be done if the company focuses on fresher ingredients, simplifying the menu, and refocusing on its franchisees, which Regan agrees has been a successful model for business.
Regan said many good ideas come from the franchisees and said Thompson was a great steward of the brand, but the choices to turn around a fast food chain are not easy ones, and they certainly don't happen quickly.
She wonders if the company's shareholders even gave Thompson adequate time to see his ideas through.
"We're not going to know for a year because whatever happens in the next year was decided by Don Thompson," she said. "Executive changes are happening across the landscape of any vertical with any company and I think the time that a board is willing to allow things to work or not work is kind of being shorted by the shareholders."
Indeed, activist pressure was beginning to mount ahead of Thompson's decision to step aside from the brand. In November, Jana Partners said it held 840,000 shares, or about 0.01% of the company. A month later, infamous activist Bill Ackman told Bloomberg News McDonald's could be managed better, "like Burger King," igniting speculation he continues to eye a stake in the company to try to affect major change.
But Regan points out it's a thin rope to walk when dealing with unhappy shareholders.
"McDonald's shouldn't try to be anything they are not ...they are the biggest, best global brand – there's not even a close second. In terms of what to do next: None of that should be dictated by a shareholder … looking to buy a stock based on shareholder pressure is no way to make that investment decision. (It should be on) whether the stock is cheap, and if you think things are getting better and if you think this is the management team to do it."
The c-suite shakeup not only included the announcement of a chief executive change, but also the creation and appointment of a chief administrative officer, a new combined executive vice president and chief financial officer role, and new board elections.  Following the announcement of major management changes, McDonald's stock has flown about 5.1% to the upside.