New Financial Watchdog Accepts Credit Card Complaints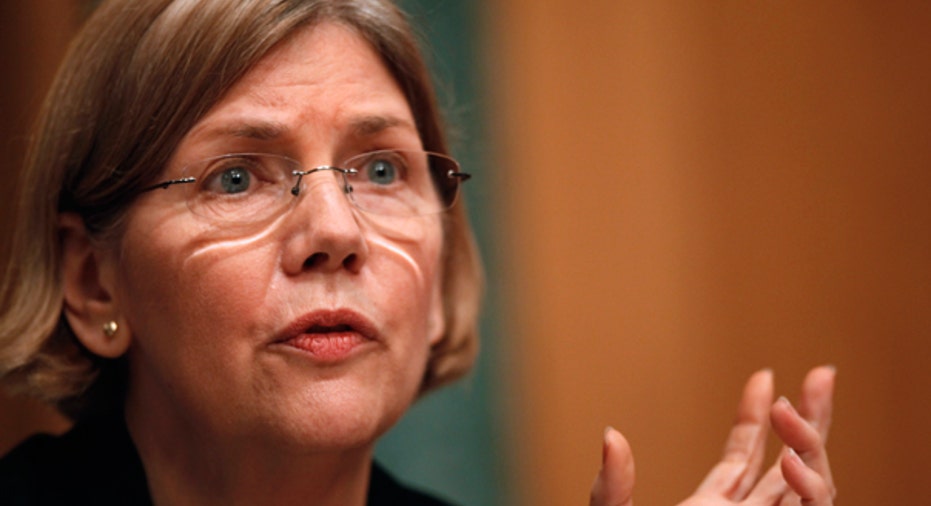 A new consumer financial watchdog launched a Web-based system to collect credit card complaints on Thursday its first official day of business as a federal regulator.
Day 1 for the Consumer Financial Protection Bureau (CFPB) was marked by a minor computer glitch and major debate in Washington, D.C. In the House of Representatives, Republican lawmakers voted to scale back the agency's powers and cut its funding, while Democrats argued against curtailing the bureau's powers before it has had a chance to get started.
In a In a series of party-line votes, the majority Republicans defeated Democratic attempts to shield the agency, and then passed a bill, HR 1315. The bill would:
Create a five-member commission to run the agency rather than a single director.
Allow the bureau's regulations to be reversed by a simple majority of other regulators, rather than the current requirement of a two-thirds vorte.
Delay its authority to enact several consumer protection functions.
The measure passed 241-173. It now goes to the Democratic-majority Senate, which is not expected to pass it, and President Obama has said he would veto it.
Agency consolidates consumer oversight Despite the symbolic legislative shot across its bow, the agency launched as planned Thursday, taking on oversight of banks, thrifts and credit unions with more than $10 billion in assets from five existing federal regulators. Those lenders, which include major credit card issuers -- such as  Bank of America,  Chase and Citi -- must now answer to the CFPB if it questions the fairness of their consumer products and services.
Smaller banks and credit unions will continue to be regulated by the Federal Reserve, the National Credit Union Administration, the Federal Deposit Insurance Corp. or state banking regulators. (See "Your financial watchdog: what it can do.")
"This agency is ready to be a cop on the beat for American families -- and I couldn't be prouder," Elizabeth Warren, the former Harvard law professor who conceived of the idea to create a federal watchdog for consumer financial products, said in a statement. Warren said the banks and other large lenders were sent letters Thursday notifying them that the CFPB would be looking over their operations.
Created as part of the massive Wall Street reform law -- the Dodd-Frank Act -- that passed July 21, 2010, the new agency will have broad powers to examine bank operations, investigate potential violations of existing consumer protection laws and, if necessary, draft new regulations to curb abusive and unfair practices.
'Big change'"The CFPB represent a big change," says Nick Bourke, executive director of the Safe Credit Cards Project, a ongoing Pew Health Trust project that tracks credit card terms and disclosures and issues periodic reports on card industry practices. "We now have a federal regulator whose primary purpose is consumer protection. Before, we had other agencies that were responsible for consumer protection. But they were also responsible for other things like the safety and soundness of the banking system ... It took a long time for them to come around and address some important issues, especially in credit cards."
He cited the nearly three years it took the Federal Reserve to draft credit card reforms to curb billing, payment and marketing practices widely criticized by consumer groups as deceptive and unfair. The Fed and other regulators charged with ensuring that banks were both operating soundly and adhering to consumer protection laws have been criticized for overlooking the latter duties. The Dodd-Frank Act separates the two regulatory functions: The Fed and the other traditional banking regulators will oversee bank safety and soundness and the CFPB will oversee consumer protection.
Adds Bourke: "That's a big, fundamential shift that ought to make it easier to protect consumers."
No director = limited power Because the agency is started without a leader, it won't have full access to all of its powers. The ability to supervise nonbank providers of financial services -- such as payday lenders, debt collectors and credit reporting bureaus -- cannot begin until a director is confirmed by the U.S. Senate. President Obama named former Ohio Attorney General Richard Cordray as his nominee for CFPB director on July 18 -- just three days before the agency's launch. It may be several months before Cordray's nomination goes before the Senate. Forty-four Republican senators have vowed to block any nominee unless the bureau's structure and powers are scaled back.
Republican lawmakers want to create a five-member commission rather than a single director to head the consumer financial agency. Democrats say such a move would weaken the bureau and make it less independent.
Filing a credit card complaintInstead of going to one of five different regulators if they have problems with credit cards, consumers can now go to the agency's new Consumer Response Center website. A toll-free number -- (855) 411-CFPB (2372) -- is also available.
Here's how the system is supposed to work: Credit card complaints will be logged and given a tracking number on the site. Consumers will be directed to first contact the card issuer to resolve their problem. If the issue still isn't resolved, consumers can use their complaint tracking number to contact the CFPB for additional action, including investigating whether the problem violates any federal laws or regulations. Consumers can use that tracking number to periodically check on the status of their complaints.
Since the complaint system is not yet fully operational, the site is currently taking only credit card complaints. Consumers with complaints about other types of financial products or services -- such as mortgages, student loans or credit reports -- can contact the Federal Trade Commission, Federal Reserve or other regulators to get help.
Nessa Feddis, vice president and senior counsel for the American Bankers Association, says the trade group supports having a centralized complaint system, but expressed concerns that the CFPB may have rushed to get its website up and running.
"Our concern is it hasn't been tested and there may be confusion by consumers and issuers, and glitches that cause delays and ultimately frustrate consumers," Feddis says.
Computer glitchCreditCards.com monitored the complaint form and the bureau's main website throughout the day on Thursday. (See: "Got a credit card complaint? Let us know if you log it with the Consumer Financial Protection Bureau.") The main webpage was broken for some visitors for nearly an hour. The glitch was explained as a server problem with the Web hosting service.
The agency is not releasing data on the number of website visitors or number of credit card complaints that were actually filed on the first official day.
Feddis, from the bankers group, said she was also concerned about website privacy. "One of our major concerns is the protection of the data while it's being communicated from the customer to the bureau to the issuer," she says. "The complaints contain sensitive personal information that make it a target for identity theft. They say it's encrypted but we don't know any details."
More from CreditCards.com: