New App Aims to Connect World Travelers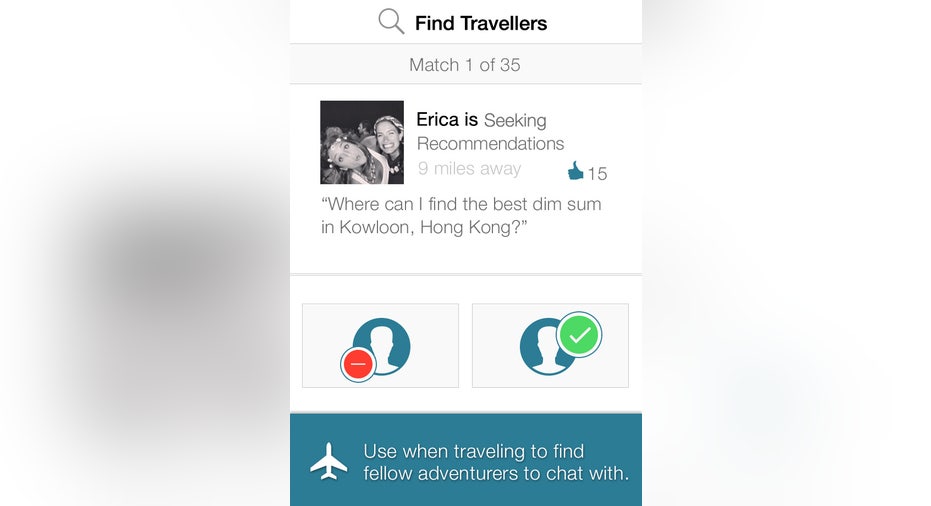 Small Business Spotlight: WorldWize App
Who: Erica Tabacoff and Alec Hess
What: A social app that connects world travelers
When: 2013
Where: New York, NY
How: WorldWize co-founder Erica Tabacoff came up with the idea for the app after quitting her job last year to backpack around the world.
"It's hard to meet people, and recommendations became out-of-date very quickly in places like Asia and India," says Tabacoff, describing the need for more-real time tips.
After brainstorming the idea, Tabacoff turned to her first cousin, Alec Hess, who had experience with graphic design. Hess immediately responded to the concept that would become WorldWize.
"It focuses on the human element," says Hess, explaining his attraction to the idea. The app launched this month in the iTunes app store.
Biggest challenge: "It's chicken or the egg. This only works if users are using it, so we need to find the best way to make this go viral," says Tabacoff.
One moment in time: Hess is proudest of the response the team has gotten over the last few days, since the app went live. "We're already seeing little groups starting up in communities like Bangkok and Israel," says Hess.
Best business advice: "I received it a couple of days ago: slow down!" says Tabacoff, who says that she is trying to fully understand the product and the end-user before moving forward with further plans.